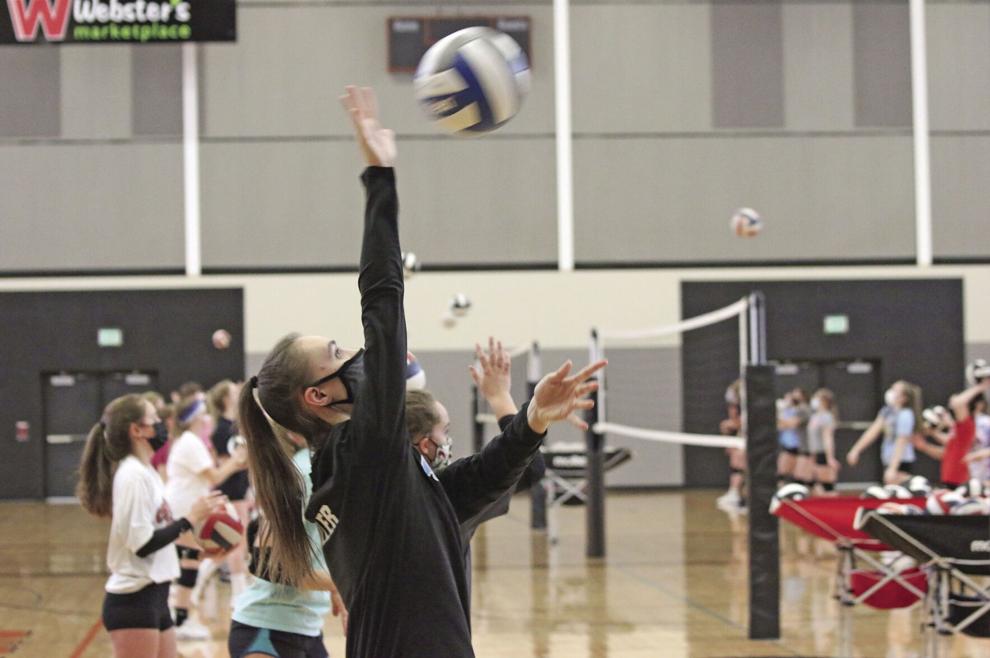 The Ripon High School volleyball team swung into action Tuesday night, hosting Laconia in a game that finished after the paper went to press.
Find out what head coach Tracy Landerman had to say about the season prior to Tuesday's match, which includes facing new competition, strengths, areas to improve and roster makeup.
Returners
#2 — Abigail Radloff (Jr.)
# 3 — Cassandra Jennings (Sr.)
#5 — Celina Lopez (Jr.)
#7 —Lexi Miller (Sr.)
#8 — Emma Pinnow (Sr.)
#10 —Evelyn Norton (Sr.)
#12 — Sheridan Zimmerman (So.)
#13 — Avery Downs (Sr.)
#14 — Erika Mills (Jr.)
Newcomers
#6 — Maleigha Kovalaske (Fr.)
#15 — Eva Baker (So.)
Strengths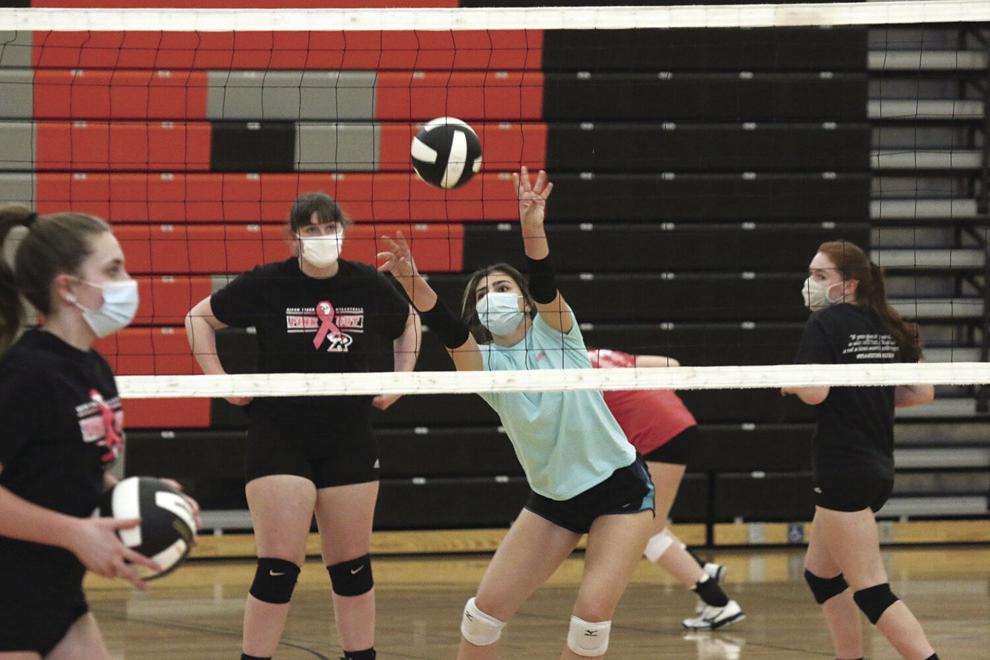 Landerman: "We're looking at taller kids this year, which is nice; we have some height at the net, which we can already see the difference in that when it comes to blocking. So we'll be able to put up a stronger defensive attack at the net ... That's an area where it's been a little hit or miss, and I think we might see a little better looks from the group that we have this year."
Areas to improve
Landerman: "Defense is always the biggest area to have as a focus because, defensively, if we can get the ball to our setter coming off the hit, coming off the serve, if we can have better movement, quicker movement to the ball and get the ball to where it needs to be so we can utilize our offense, that's going to be huge for us. I think we have kids that can do some pretty strong things at the net offensively, but it's all going to come down to that initial pass."
Goals
Landerman: "We will see a ton of growth with this team because there's potential and it's coming down to lots of touches on the ball; it's a different time of the year, so that makes things more unique. A goal is that we continue to progress, and to really look at bringing the strengths out of each player, and getting that to come together as a team. We're utilizing that in a positive way and playing aggressive, playing together, leaving it all on the court, not second guessing. It's going to be a whirlwind; it's going to be a quick season, but we're playing and the kids are excited. And just seeing a ton of growth, I think, is what's going to be happening with this team."
2021 schedule
Friday, March 5 — Ripon at North Fondy, 7 p.m.
Tuesday, March 9 — Ripon vs. Oakfield, 7 p.m.
Thursday, March 11 — Ripon at Waupun, 7 p.m.
Friday, March 12 — Ripon at Lomira, 7 p.m.
Tuesday, March 16 — Ripon vs. Mayville, 7 p.m.
Friday, March 19 — Ripon at St. Mary's Springs, 7 p.m.
Tuesday, March 23 — Ripon at WLA, 7 p.m.
Thursday, April 1 — Ripon at Green Bay East, 7 p.m.
Thursday, April 8 — Ripon vs. Campbellsport, 7 p.m.
What did the coach say about the schedule?
Landerman: "I'm excited about that [new competition] because besides Laconia, we really haven't played teams in the Flyway [Conference]. And Waupun's still in there, Campbellsport's still in there, they're from our conference. But I'm excited to see some different teams. And I know the Flyway has a good reputation. They have some good, quality volleyball happening in the Flyway. I'm excited about that and excited about watching our kids rise to the occasion and accept the challenge of looking at something a little bit different. And I think that just makes it exciting because there's a lot of unknowns until you get out there and see the way they play. But I know for a fact, just because of where volleyball is in the state, that there's going to be good competition without a doubt."