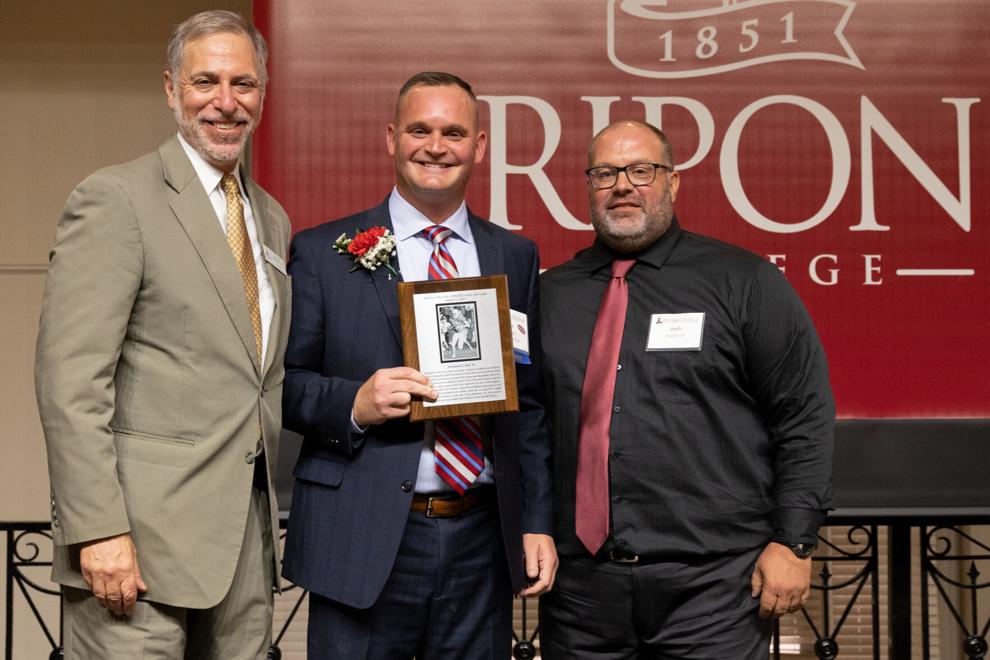 Growing up as a small-town kid from Brandon, Nathaniel "Nate" Kok had aspirations of being a college football player.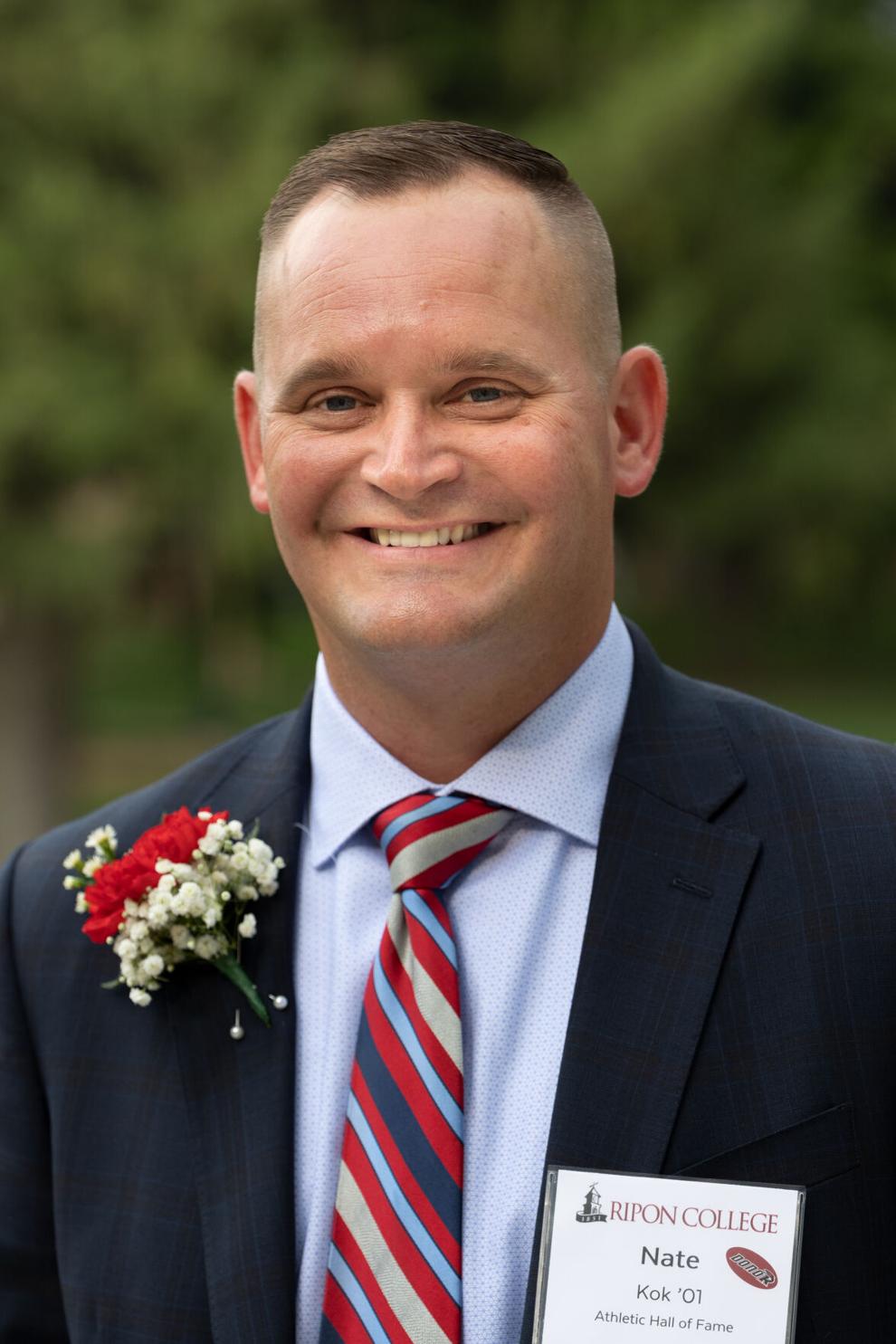 But up until his senior year of high school, he really didn't think that was possible.
He ended up receiving just one offer to play college football, and that came from Ripon College.
The rest is history.
Kok carved out quite the collegiate career for himself, capped off by a record-setting senior season in 2000 that saw him produce one of the greatest seasons by a defensive back in NCAA Division III history en route to earning consensus first-team all-American and first-team all-conference honors.
In that senior season, the Brandon native recorded a single-season school- and conference-record 13 interceptions, which ranks third in Division III history. He is tied for Ripon's single-game record with three interceptions, while his 16 career interceptions rank fourth in school history at the time of his graduation. He also served as team captain and was named "Team Defensive Most Valuable Player."
Kok was recognized for those accomplishments last week Friday night as he was inducted into the Ripon College Athletic Hall of Fame during the 1851 Awards Dinner.
He was inducted by college teammate and 2012 Ripon College Hall of Famer Josh Heisler, who noted when he thinks of Kok's football career it is not the stats and awards that come to his mind first, but rather the type of teammate that the Brandon native was at Ripon.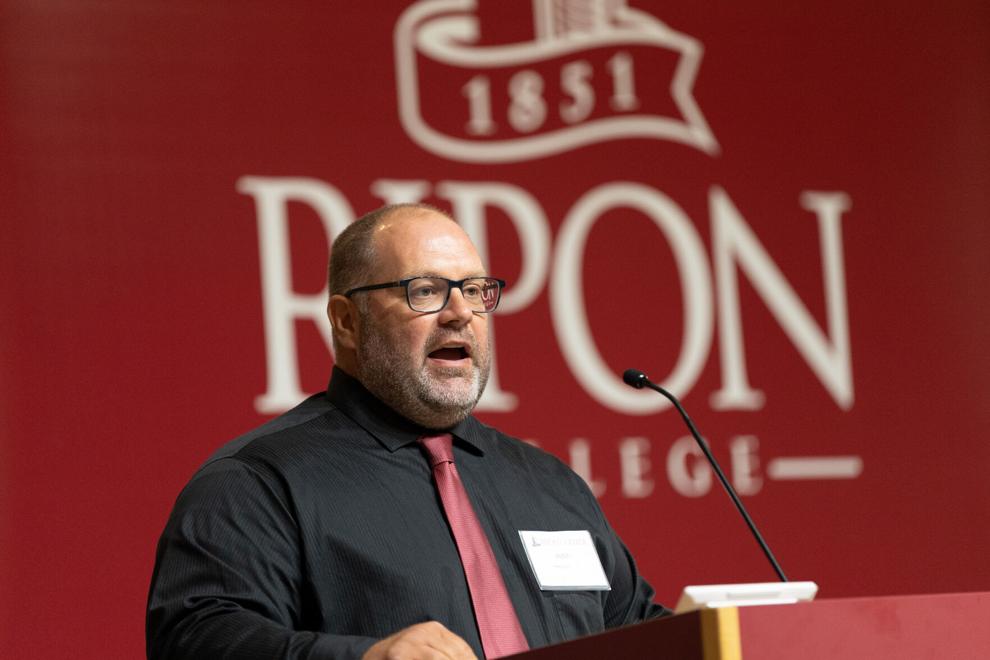 "I've always thought there are certain characteristics that make a great teammate: No. 1, someone who's ultra competitive, someone who absolutely hates to lose and will do anything he can to help his team win. There's nobody more competitive than Nate Kok," Heisler said during his speech. "[No.] 2, somebody who brings an element of toughness to your team and somebody you know will always have your back no matter what the situation of the practice or game, or what type of performance you had. And there's nobody tougher or more loyal as a teammate than I had then Nate Kok."
Heisler also added that he sometimes thinks because of Kok's flashy interception stats and the records that he recorded while at Ripon College, the complete player Kok was gets overshadowed at times.
"Nate was equally effective in defending the run and playing at the line of scrimmage as he was at the pass," Heisler said. "He was extremely physical; he loved having his nose in the action and he was a tremendous tackler, which is something you don't always see at the cornerback position."
As far as Kok's pass defense was concerned, Heisler noted it "speaks for itself" and that Kok "mastered the art of playing off of his receiver and baiting the quarterback to throw that way."
"He would seemingly come out of nowhere to make these incredible interceptions, but that was just the start," Heisler said. He had the mentality every time he intercepted a football that he was going to take back for six points, which he often did. And every time he had the ball in his hands, it was exciting."
In addition to being an all-around football player, Heisler added Kok "also mastered the art of communicating with an opponent," noting he "was within earshot of several of those conversations and it was entertaining."
As good of a football player as Kok was, Heisler noted he is more impressed with what the Brandon native has done the last 20 years since he graduated from Ripon College.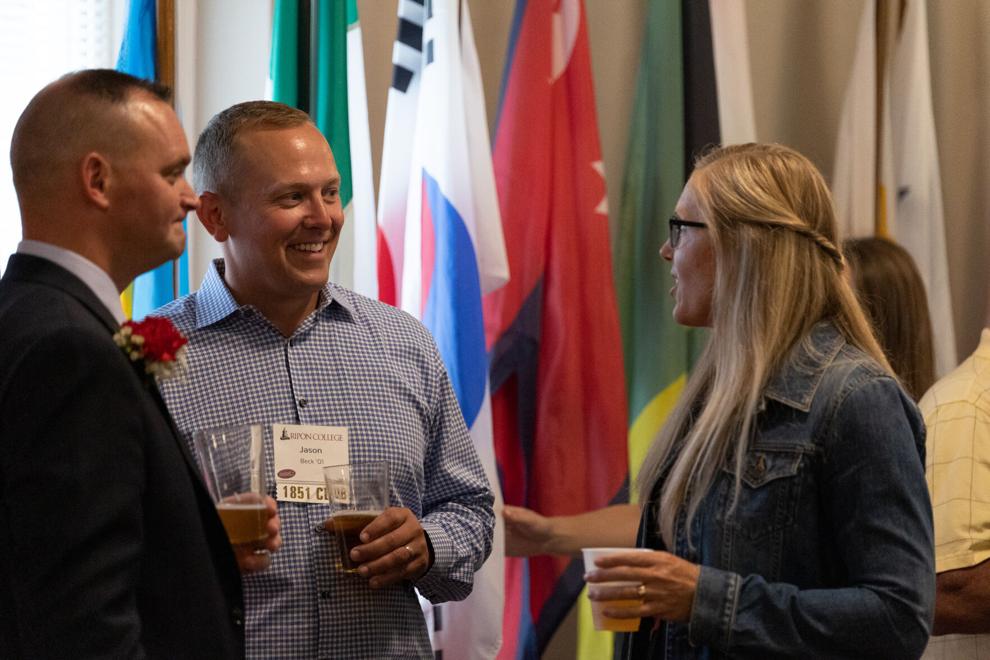 Kok is vice president of commercial banking with Hometown Bank in Appleton. He is a board member of the Neenah Girls Basketball Club, a coach for Neenah Little League Baseball and Neenah Boys Hoops Club and a past coach of Neenah Girls Hoops Club. He also is a member and past president of the Rotary Club of Neenah and served his term limit on the Neenah Rotary Foundation board of directors.
The Brandon native also is a husband and father to three.
"You look at his professional career and how he's advanced, the numerous organizations he's involved in and volunteers to make his community a better place and, most importantly, the husband, father and tremendous family man he is, it just makes you so proud to be his friend," Heisler said. "And I'm so excited to see all the great things he's going to continue to do in the future."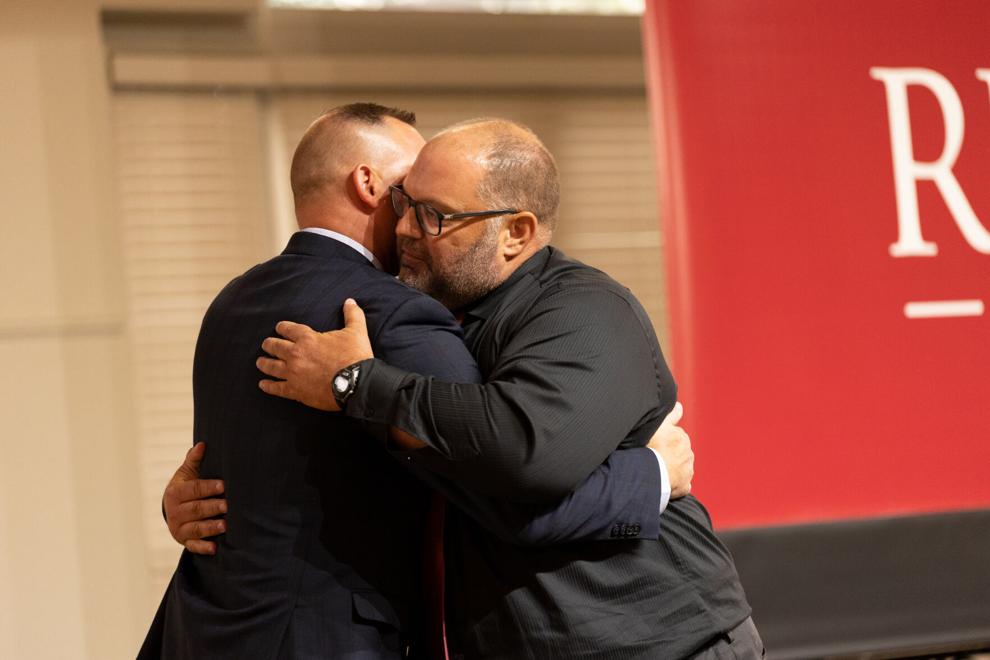 Kok was humbled to share the stage with the other 2020 and 2021 award recipients. The Brandon native also was appreciative of head coach Ron Ernst, who gave him an opportunity that no one else did and believed in him, challenged him, held him accountable and pushed him to be his best.
"Coach Ernst, the belief you instilled in me, along with the rest of the staff, sparked me to reach my full potential as a player, more than I could ever have dreamed," Kok said. "And your life lessons shaped me to be a better father, a better husband, a better person. You changed my life and for that I'm grateful."
Kok also was appreciative of his teammates, noting that "I only stand here today because I was fortunate to play with so many talented and selfless people, many of whom became lifelong friends."
In addition, he credited the faculty, staff and administration at Ripon College for his success.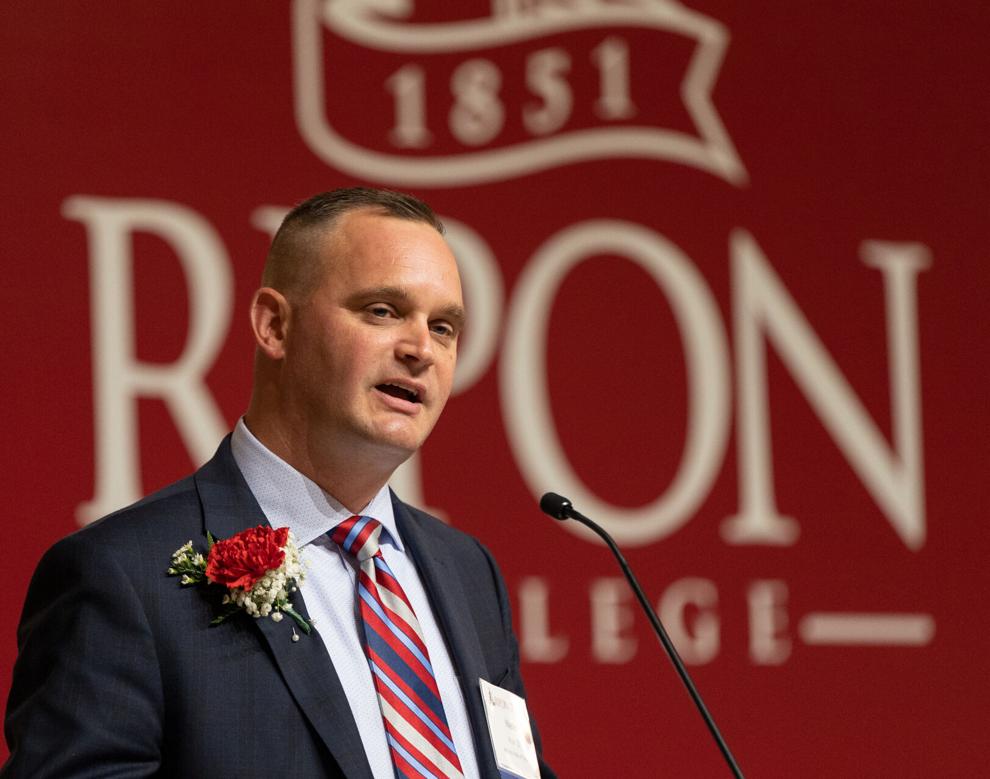 "As I reflect on the lessons I learned, the investments professors made in me and the knowledge and self confidence I gained during my time here, it all elevated the trajectory of my entire life," Kok said. "It put me on a path to success that I alone would not have been able to achieve, and that is the legacy."
In terms of legacy, Kok noted he was privileged to have had 20 years pass before receiving the call to be inducted into the hall of fame, not only because he has a deeper appreciation, but because he gets to share the memory with his "three biggest accomplishments," which are his children, and his family.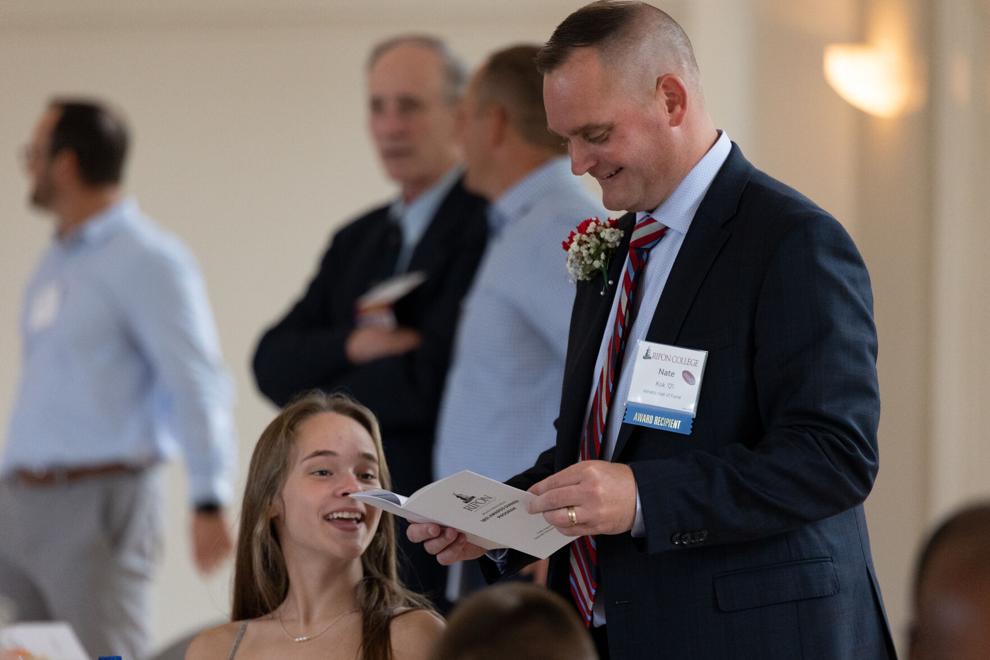 He also thanked his wife of 20 years, Melissa, for being his biggest supporter, encourager and the one who pushed him the most. He noted she never missed a football game in high school and rarely missed one in college and that she knows more than anybody what being inducted means to him.
"It is with great humility that I accept this honor to stand alongside the greatest athletes in our school's history," Kok concluded his speech. "It's because of Ripon College that I have a life well lived."