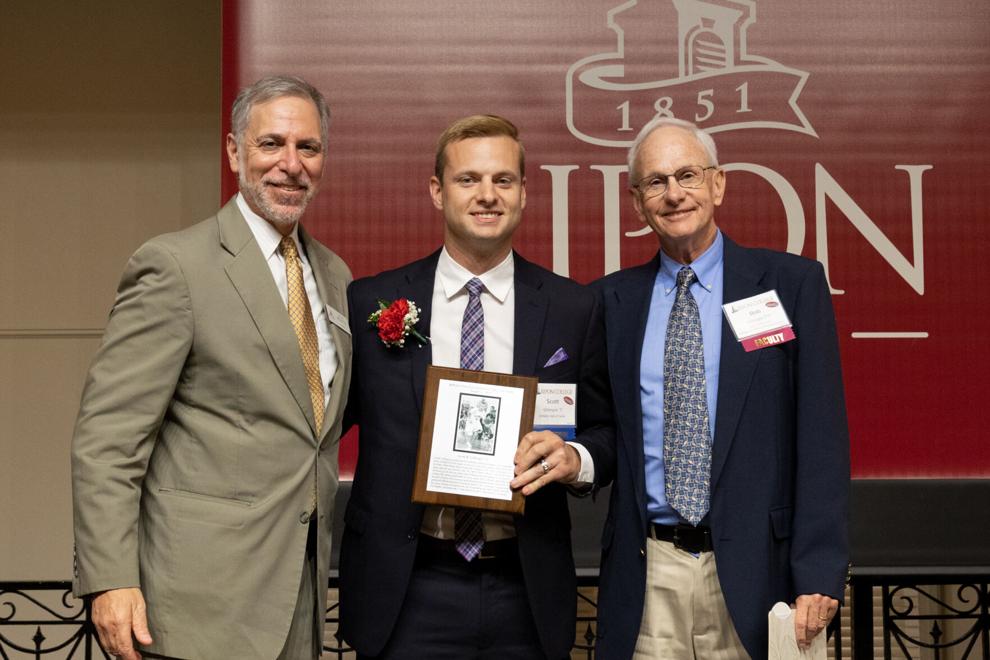 Scott Gillespie went to his first Ripon College basketball game when he was 2 weeks old.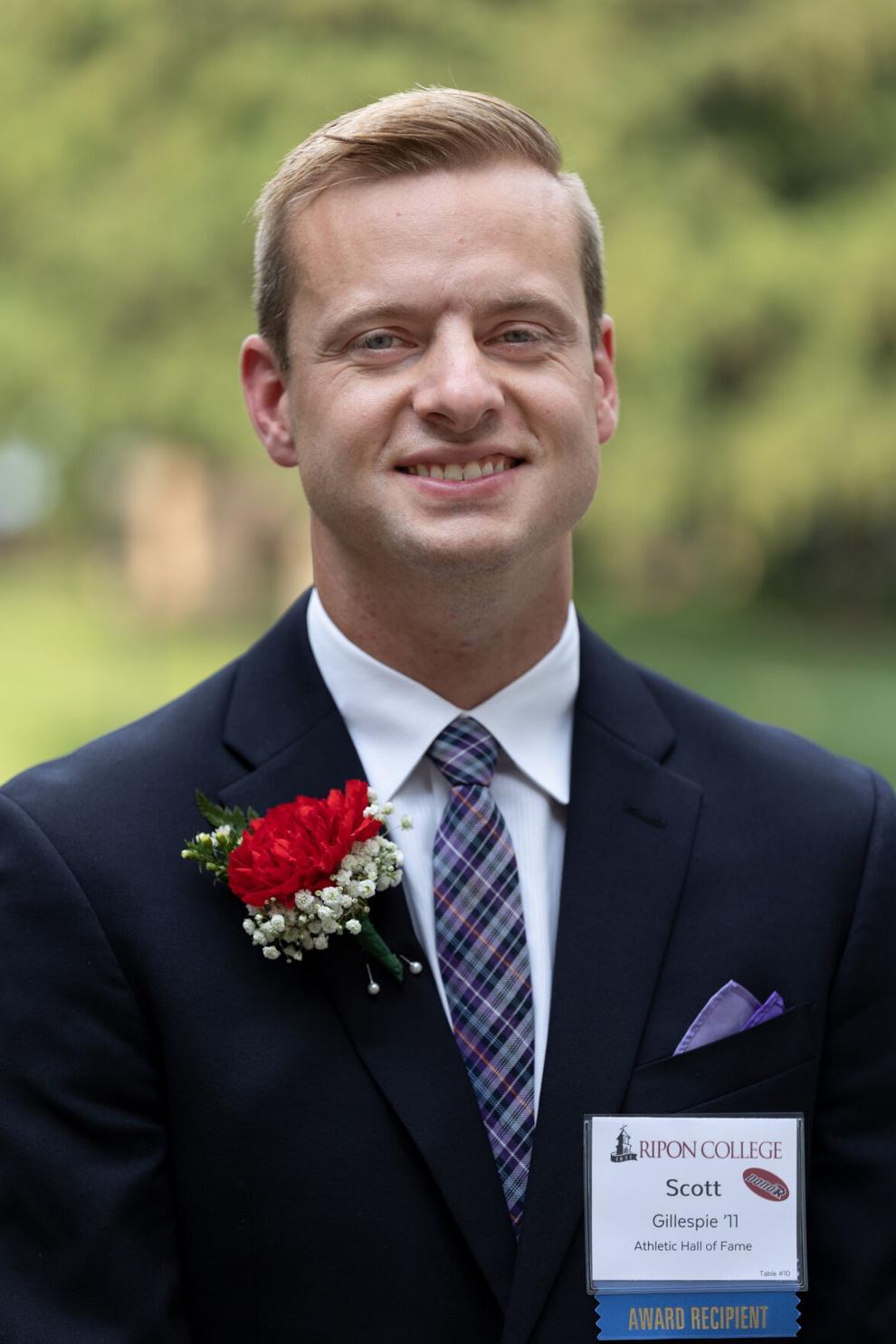 He later attended Ripon College practices and games throughout his time growing up, often getting yelled at for dribbling the ball while his dad, legendary basketball coach Bob Gillespie, was talking.
After finishing his Ripon High School career as the Tiger boys' basketball team's all-time leading in points and also helping the football team win a state championship in 2005, Scott wrote his own legacy at Ripon College as he became the all-time leader for points and assists in a career.
And now, the 2011 graduate can call himself a member of the Ripon College Athletic Hall of Fame.
Scott was inducted into the hall of fame last week Friday during Ripon College's 1851 Awards Dinner in his first year of eligibility. He became the third generation of Gillespies to join the club, joining his father, Bob, and late grandfather, Gordie. They are the only family to have three generations in the hall of fame.
"It means the world to me to join both my father and grandfather in the Ripon College Hall of Fame," Scott said afterwards to the Commonwealth. "I don't think I was old enough to come to either of their inductions, but I sure do remember so many of the big wins their teams had. Growing up in Ripon and being around their teams was honestly the best childhood anyone could have."
Inducting Scott into the hall of fame last week Friday was his father and college coach, Bob.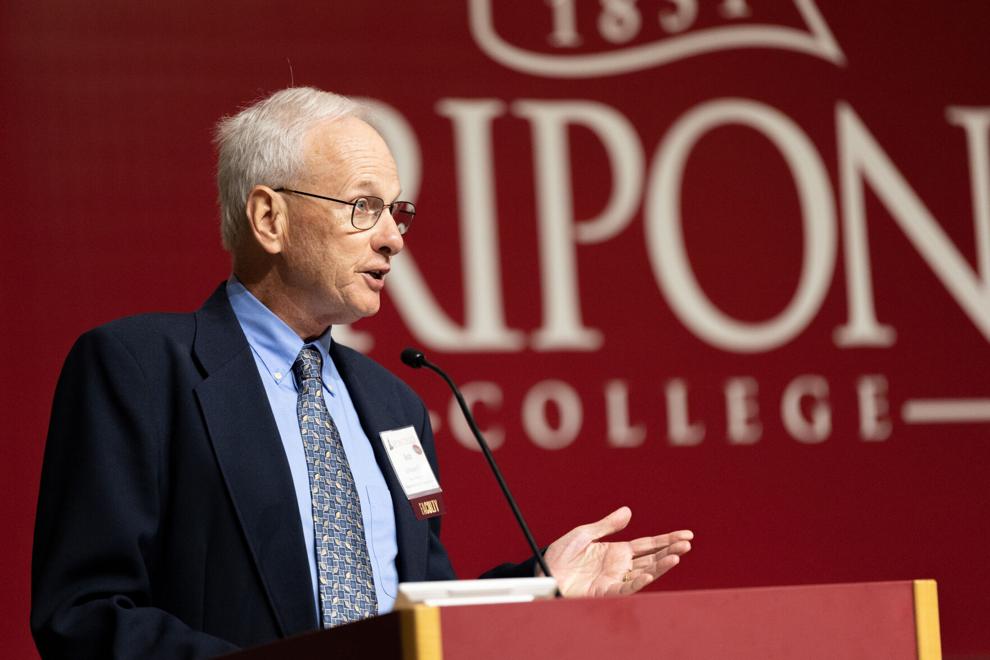 Ripon College's all-time winningest coach noted this was his 42nd hall of fame induction ceremony and he has looked forward to every one of them, but none more than that of his son's. He also expressed his gratitude for the opportunity to coach Scott during his time as a Red Hawk.
"I cannot verbalize how much coaching him at Ripon College meant to me," Bob said during his speech, noting he always hoped that Scott would come play for him. "I loved every minute of every day of those four years. I've always felt I was lucky to have shared this experience with him."
He added that for all of Scott's accomplishments and accolades, which include being named a four-year all-conference selection, three-year all-region selection, 2011 Midwest Conference Player of the Year and second-team all-American selection, that Scott also was "a great teammate" and "a dynamic leader" Bob said he always felt Scott was "a much better person than he ever was a player."
Bob wasn't the only one who cherished the time together as Scott noted the feeling was mutual.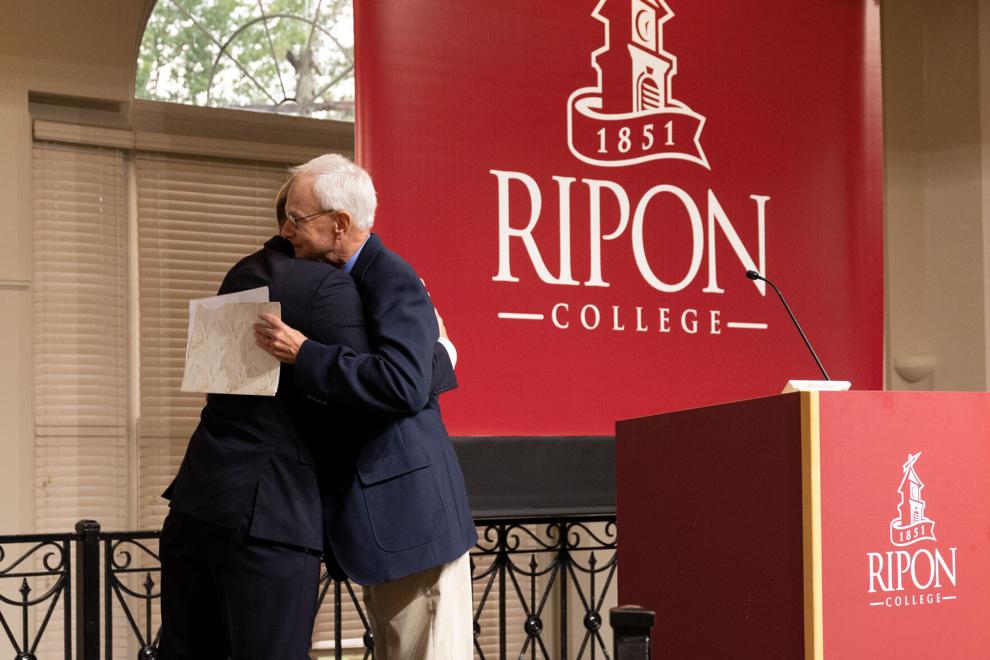 "I don't think I could ever tell you how much I love you and how much I loved playing for you," Scott said during his speech. "You're the best coach that I've ever been around and you created an experience here for not just me, but all of the players who played for you; that's why Ripon is special."
While Scott enjoyed playing under his dad and is honored to be inducted into the hall of fame in his first year of eligibility surrounded by his family, he noted he didn't achieve everything he wanted in college.
"I didn't think of breaking records or going in the hall of fame. All I wanted to do was win championships and lead your teams to places that you'd never been before," Scott said to his father during his speech. "We didn't get to do that. While this is such a great honor, I would definitely have traded this for being able to do that with my teammates and giving you another experience."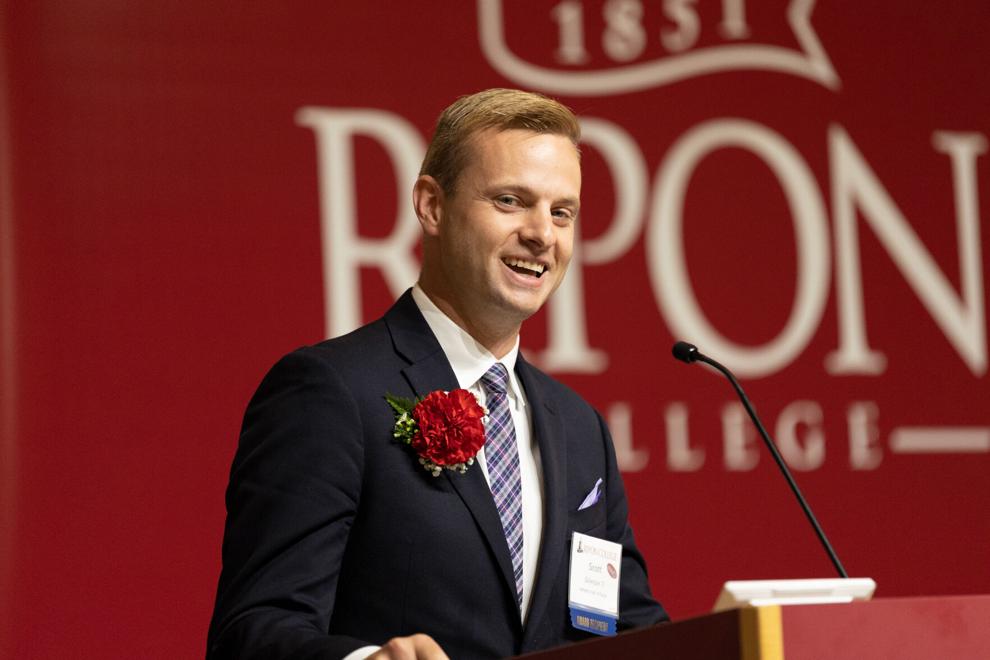 During his speech, Scott also thanked his mother, Penny, who he credited for being his first coach.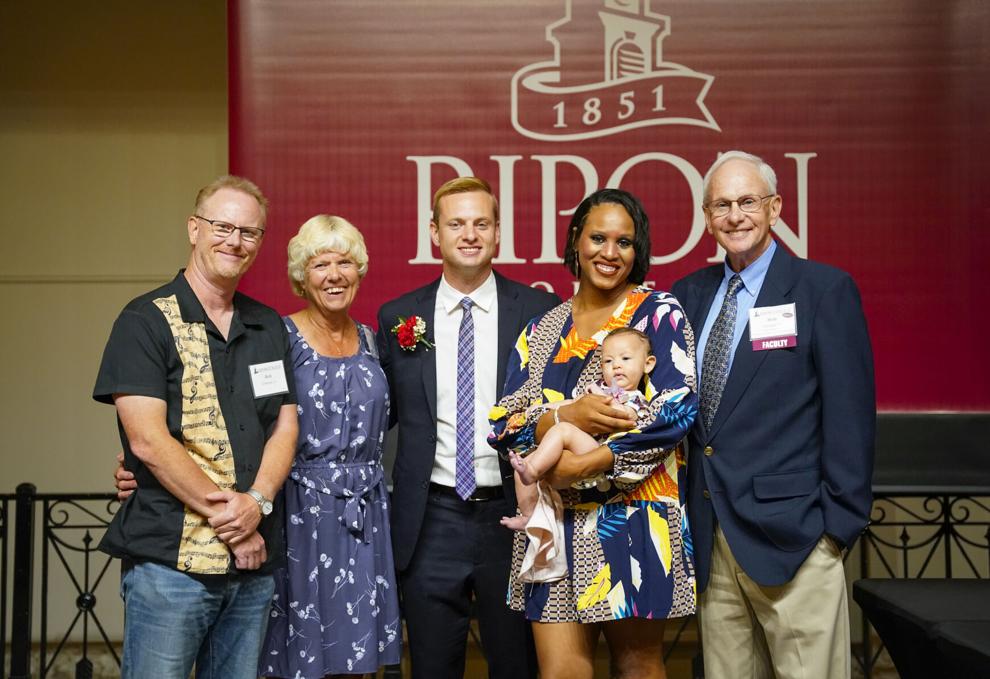 "She coached every one of my sports growing up, and I wouldn't be here today, I wouldn't have been the player I was if it wasn't for the time that you put in with me; I love you for that," Scott said.
In addition to his mother and other family members who supported him throughout the years, Scott thanked all the people who volunteered their time in the community such as Tracy O'Brien, Steve Soda and Dean Vander Plas, so that "kids could have such a great experience and love sports."
Scott also was appreciative of best friends David Soda, Brendan O'Brien and Shawn Karsten, who he was able to grow up and create memories with while in high school, college and after graduation.
That appreciation extended to his former teammates, which included good friend Matt Nelson, as he thanked them for all their hard work, love and support they gave him while he was at Ripon College.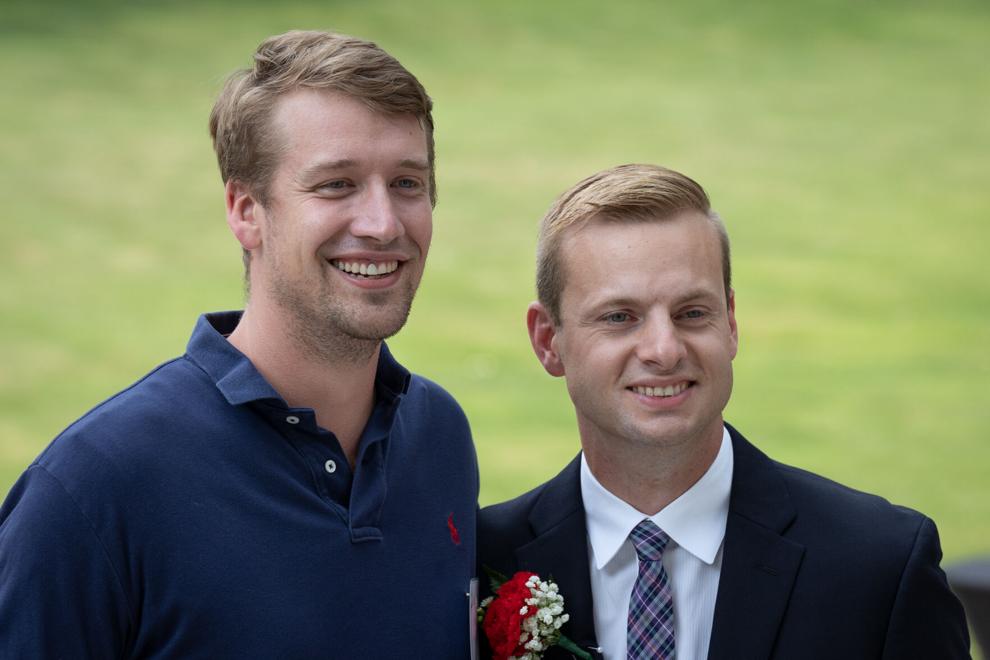 It's the relationships he built while at Ripon College that he cherishes the most from his time there.
"My friends, teammates, and professors are truly what made Ripon the place I loved," he said to the Commonwealth. "Creating those life-long bonds and having them in my life is what I'm most proud of."
Scott added that his experience at Ripon "had such a huge impact on my life" and "has shaped who I've become as a professional and the passion I have to serve others." The Ripon native serves as an assistant women's basketball coach at Illinois State University. He received the Women's Basketball Coaches Association 30 under 30 Award in 2019, recognizing the best 30 coaches under 30 years old.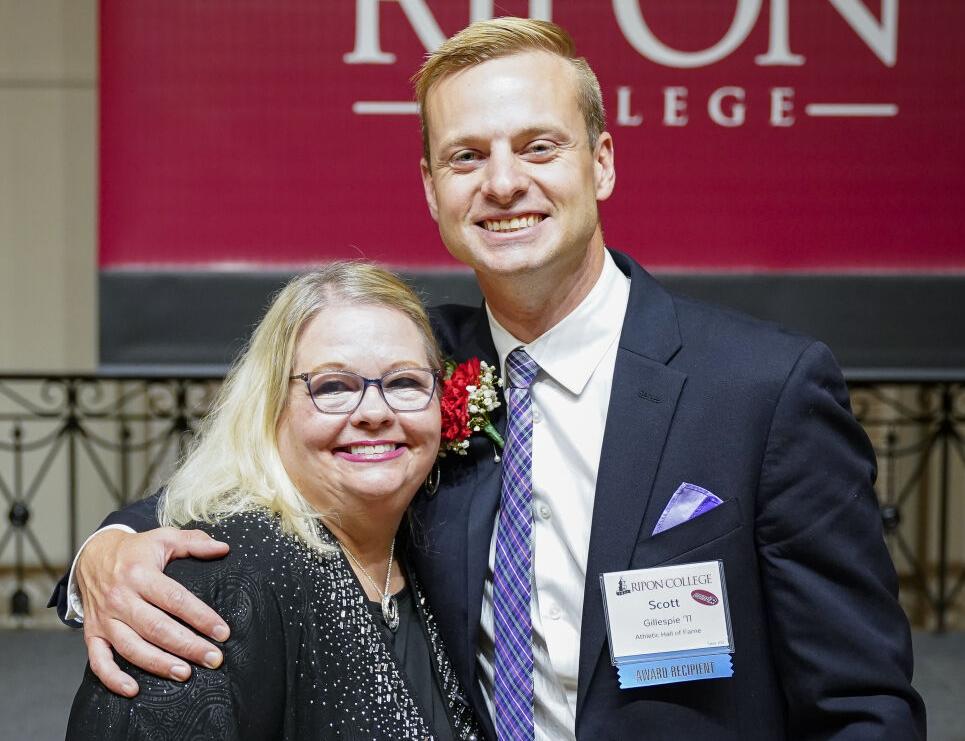 "I was impacted by coaches and professors here at Ripon and that, in turn, has led me to a profession of coaching," Scott said to the Commonwealth. "I wanted to have a similar impact on student athletes. I can't imagine doing anything else with my life other than coaching and impacting our players!"
Scott also is a husband and a father of two girls.