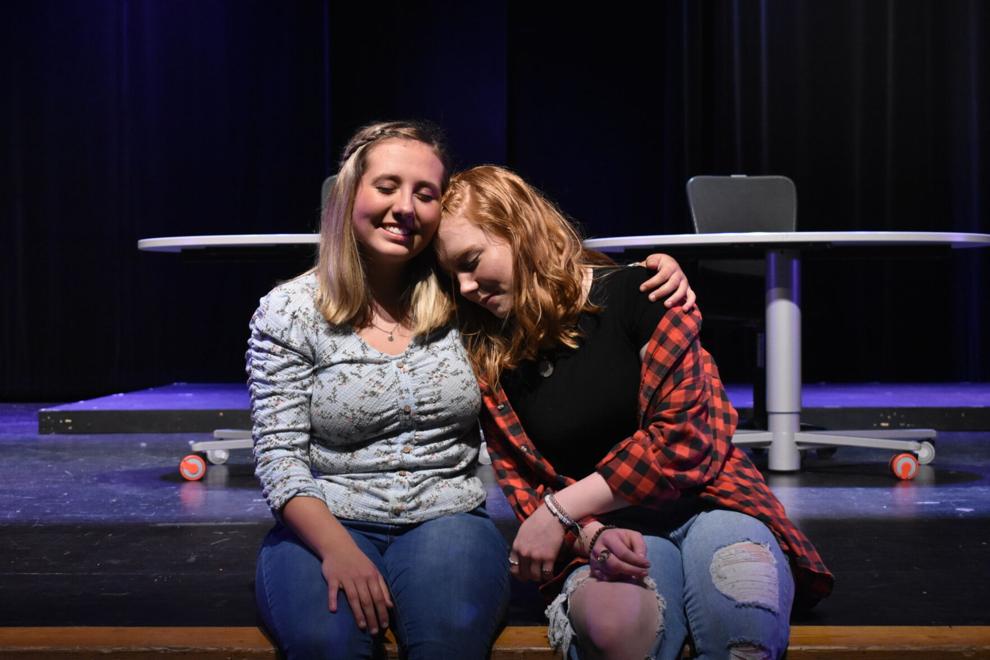 The Ripon Summer Players will celebrate its 25th anniversary of community theater this weekend with the production of an original musical, "Repeat After Mi (In Quarantine)."
The musical, which will be performed Friday through Sunday at Ripon High School, was written and directed by Brian Reilly. It features classic songs from the public domain.
"Repeat After Mi (In Quarantine)" is a sequel to the 2015 original, "Repeat After Mi." It is set in the "virtually" normal William Henry Harrison High School, which is a school just like any other, save for the occasional ghost sighting, badgers living in the walls, crows roaming the halls and a student who may or may not be a vampire.
When the students and faculty find themselves in their fifth quarantine (or possibly sixth ­— it's hard to keep track) the school moves their classes online using the cutting edge virtual reality system "ZipZip" and their madcap world goes with them.
There's a place in Ripon that brings together people from all walks of life: Senior citizens and young adults, blue collar workers and liberal…
"We're very excited to be able to do a show this year; especially with it being the 25th anniversary of the Ripon Summer Players," Reilly said. "There was so much uncertainty about what we might be able to do, and the way the show was written gave us the option to potentially do it virtually, if needed, but everyone involved is thrilled to be able to do it live. We have a lot of new faces to Ripon community theatre this year, with a lot of terrific talent."
The live stage performances of "Repeat After Mi (In Quarantine)" are Friday and Saturday at 7 p.m., and Sunday at 2 p.m. in the Ripon High School Auditorium, 850 Tiger Drive.
Tickets are $10 per person; children 12 and under are free.
Tickets are available at the courtesy desk at Webster's Marketplace in Ripon, and also may be purchased at the door.
The Ripon Summer Players was started in 1996 by Ken and Susan Hill, in partnership with the Ripon Noon Kiwanis and Ripon College.
Moving forward, the Summer Players plans to rebrand as the Ripon Area Community Theatre, with the aim to expand to doing multiple productions throughout the year.
Individuals interested in being involved with future Ripon Area Community Theatre productions, or questions about the current production, may email RiponPlayers@gmail.com.