In a socially distanced edition of Ripon College's Chamber Music at Ripon series, this spring will feature virtual recitals by teaching artists already on the Ripon College campus.
The performances will be recorded in Demmer Recital Hall of the C.J. Rodman Center for the Arts. Because the hall remains closed to live audiences this semester, recitals will be streamed at www.ripon.edu/live-events so that campus and community alike can still engage with this artistic tradition.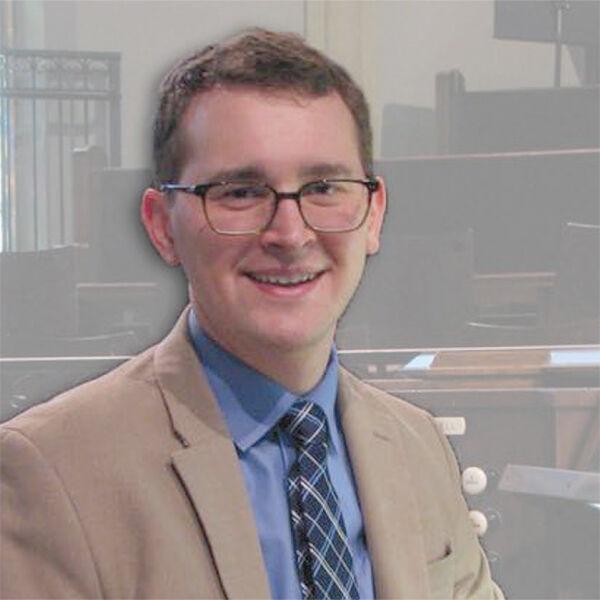 The first recital will take place Sunday, Feb. 28 at 3:15 p.m. and feature organist and adjunct instructor of music Andrew Schaeffer. The program includes selections from "St. Matthew Passion" and Fugue in G Major "Gigue" (BWV 577), by Johann Sebastian Bach; "Partita: Herr Jesu Christ, dich zu uns wend" and "Capriccio in D Major," by Georg Böhm; "Tre Tonestykker," by Niels Gade; "Three Jazz-Präludien für Orgel," by Johannes Matthias-Michel; "Five Dances for Organ," by Calvin Hampton; and Symphony No. 5 in F Major, by Charles-Marie Widor.
The recital will feature both Demmer's Bedient organ and the college's portativ organ built by Bruce Case.
Soprano Erin Bryan, assistant professor of music, will join Schaeffer on Bach's "Wie wohl mein Herz in Tränen schwimmt, ... Ich will dir mein Herze schenken."
A Chicago native, Schaeffer is the director of music and organist at Luther Memorial Church in Madison. He holds a bachelor of church music degree from St. Olaf College, a master of music degree from Yale University and a doctor of musical arts degree from the University of Oklahoma.
Schaeffer also is editor-at-large of The Diapason, one of the oldest and largest American journals devoted to organ, harpsichord and church music. He has performed throughout the United States and will be a featured performer at both the 2021 and 2022 national conventions of the Organ Historical Society.
Upcoming recitals for this semester are:
Sunday, March 21, 3:15 p.m. — Jonathan Kim, adjunct instructor of music, on baritone; and Deb Mackenzie, adjunct instructor of music, on piano

 

Sunday, April 11, 3:15 p.m. — Jessica Jensen, adjunct instructor of music, on trumpet; and Mackenzie, on piano

 

Sunday, April 18, 3:15 p.m. — Todd Truesdale, adjunct instructor of music, on percussion.