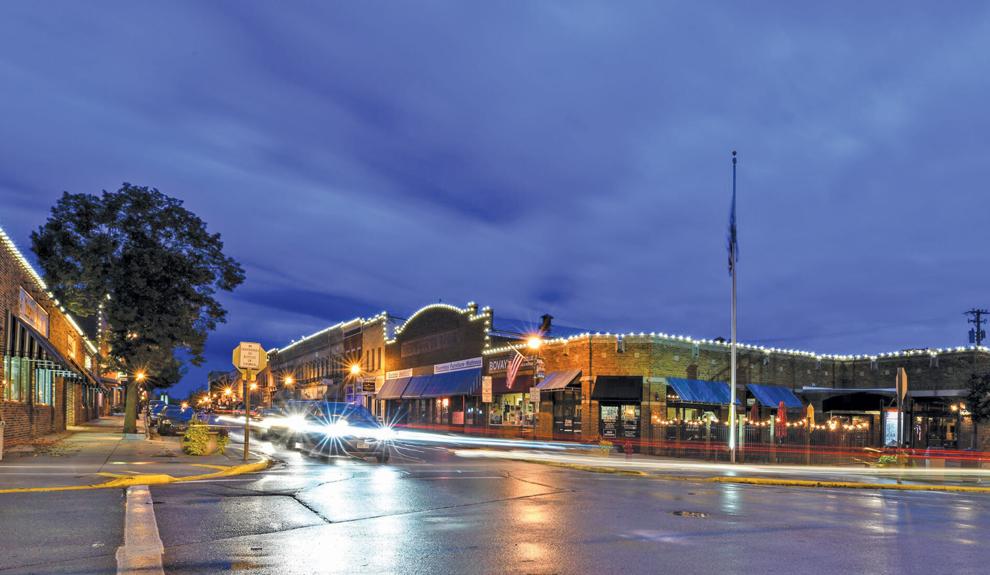 There's a lot going on in the Ripon Area this week, from cooking classes to live music.
Check it out:
Public Meetings
The Green Lake Committee of the Whole meets at 4:30 p.m. Monday in the City Hall CouncilRoom.
It will discuss updates regarding Tax Increment Financing District No. 6, Garbage at Hattie Sherwood Park and the city's Sign Ordinance.
The Green Lake Plan Commission meets at 5 p.m. Monday in the City Hall Council Room.
It will discuss Proposed TID No. Project Plan, District boundaries and creation of the District.
The Green Lake Common Council meets at 6 p.m. Monday in the City Hall Council room.
It will discuss the Sign Ordinance, an Update regarding Dr.Kevin Castleberry's development proposal, a Temporary Class B Fermented Malt Beverage & Wine License to Green Lake Area Animal Shelter for "Woofstock"on Aug. 21, 2021 in Deacon Mills Park and Confirm Mayor's appointment of Amy Gerstein to the Park & Recreation/Tree Board.
The Ripon Common Council meets Tuesday at 7 p.m. in the City Hall Council Chambers.
It will discuss filling a vacancy on the Common Council, an emergency disaster declaration for the July 28 and 29 severe weather event, applying for a DNR Forestry Grant and Park Use Agreements.
"IT'S GREEK TO ME" Cooking Class
Vines & Rushes Winery Will host a cooking class Wednesday from 6 to 8 p.m.
Instructor Kathy McCarthy from Mill Street Haven and Cooking School was recently introduced to Greek foods and would like to share with everyone, and in turn for you to share with your family & friends!
"We have returned to our hands-on cooking experience, where you will learn preparation and cooking techniques," Vines & Rushes says. "Plus, you get to take the recipes home and prepare the dishes for loved ones! After the food is prepared, enjoy each course paired with a Vines & Rushes Winery wine. All of this for only $35!"
Menu:
Appetizer: Spanakopitz (Spinach Feta Pie)
Salad: Greek Salad with Feta and Homemade Balsamic Dressing
Entree: Chicken Gyros with Tzatziki Sauce with Homemade Pita Bread
Dessert: Sticky Greek Honey Cookies (Melomakarona)
Yoga in the Vineyard
From 5:30 to 6:30 p.m. Thursday, Vines & Rushes will host Yoga in the Vineyard.
Gentle/Vinyasa flow-style yoga class appropriate for most levels will be offered. Class will be led by a rotation of Lotus Root Yoga instructors certified by Yoga Alliance.
The weekly class will be held outdoors near the grapevines. In the case of inclement weather, class will be cancelled. Please bring your own yoga mat, sunglasses and water.
Community price of $5 per class. Please pay outside with cash (exact change if possible). Lotus Root Yoga passes may also be used.
"After yoga, purchase a glass of wine, check out the chef's menu specials and relax on the patio. Vines & Rushes offers a variety of beverages and food items," Vines & Rushes says. "The winery is open until 9 p.m."
Green Lake Concerts in the Park Wednesday
The Green Lake Area Chamber of Commerce will host a concert in Deacon Mills Park Wednesday from 6:30 to 8:30 p.m. featuring Noah John and Ringing Iron.
The event is presented by Diedrich Agency Inc. and Thrivent Financial Mascoutin Valley Associates.
"There's nothing better than being able to hang out at Deacon Mills Park in the warmth of summertime for the 2021 Green Lake Concerts in the Park Series," the Chamber of Commerce says. "Listening to live music, being by the lake, and enjoying a snack or refreshment — doesn't sound like there's a better way to spend a Wednesday night."
Alto Fair returns Aug. 11-12
The 75th-annual Alto Fair will be held Wednesday, Aug. 11 and Thursday, Aug. 12 at W12785 County Highway AS in Waupun (Alto fairgrounds).
This year's fair offers breakfast each morning, tractor pulls, kids entertainment and pedal pull, 4-H judging, live music, horse pull, carnival, fireman's water fights and livestock auction.
Music will be provided Wednesday night by Star Six Nine and Thursday night by Beatles' tribute band the Britins.
There also will be vendor booths, BMX bike stunt shows, a performance by the Milwaukee Flyers tumbling team, parade, University of Wisconsin-Madison band and fireworks.
For more information and schedule of events, visit www.altofair.com or check out Alto Fair's Facebook page.
"We are celebrating 75 years of free family 4-H fun," a press release said. "Thank you to the many volunteers and sponsors. Without you, this fair would not be possible."
Knuth DJ Trivia Thursday
Knuth Brewing Co. will host DJ Trivia Thursday from 6:30 to 8 p.m. It is a free event that will award participants for their knowledge.
First through third place winners will be awarded gift cards. Knuth Brewing Co. describes the event as "always free, always fun."
Goose Blind Grill & Bar DJ Trivia Thursday
"Sign up with your family and/or friends! The live DJ Trivia host will display the questions on TV and offer up a variety of interesting trivia categories including: Movies, History, Music, TV, Science, and more," the Green Lake Area Chamber of Commerce website said of the event. "First, second and third places will get Prizes!"