Here's what's happening in the Ripon area this week: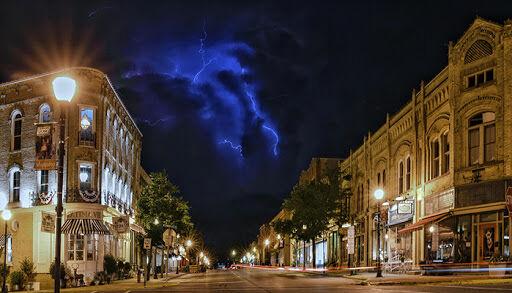 Public Meetings
Ripon's Historic Preservation Commission meets Tuesday at 6:30 p.m. in the City Hall Conference Room.
The Commission will discuss multiple certificates of appropriateness, a Facebook page for the Haase Brewing Stable and an Eagle Scout project.
The Ripon Area Fire District Board meets Tuesday at 7 p.m. at the Fire Station.
The Board will discuss Fire Inspection Update, project updates, call volume, grant application updates, policy for chain of command and duties as well as the 2020 budget.
The Green Lake Plan Commission meets Monday at 4 p.m. in the City Hall Council Room.
The Plan Commission will discuss a conditional use permit from John Maczuzak for property at 477 Bayview Court, regarding placement of a metal container to be used for an outside bar.
Ripon College "Voices of Myanmar" webinar Thursday
"Voices of Myanmar," a Zoom conversation about contemporary events taking place in Myanmar, will be held Thursday, April 8. The event is co-sponsored by the Center for Diversity and Inclusion and the Center for Politics and the People.⁠
Participants with first-hand experience about the issues will include current Ripon College students and alumni from Myanmar who will be sharing their personal reflections on the current crisis.⁠
One of the speakers will be a person who has collaborated with a nonprofit organization that provides news and information about the activities going on in Myanmar. He will provide historical context to the recent crisis as well as some insights into what is happening on the ground now.⁠
Because of security concerns for themselves and families in Myanmar, the participants will not be named.⁠
The discussion will be moderated by Paul Jeffries, associate professor and chair of the Department of Philosophy and Religion.⁠
Maria Mendoza-Bautista, director of the Center for Diversity and Inclusion, and Brian Smith, co-director of the Center for Politics and the People, will moderate the question-and-answer period.⁠
To register for the webinar, visit www.ripon.edu/voices
Town Square virtual Cooking Class
The culinary adventure begins Tuesday from 7 to 8 p.m. with step-by-step instructions on how to break down a chicken from whole, making an aromatic sauce, and finally learning a little and laughing a lot.
This is one of Chef Hazelberg's favorite dinner recipes to make for his family dinner.
"It is a fairly simple recipe to nail down and is extremely versatile in how it can be served," Town Square says of the event. "It's also absolutely fantastic a day, two or three after being made, when properly cooled down and reheated. In this demo we will take you though how to breakdown a whole bird."
Registration ends on Monday, April 5, at 4 p.m for the virtual cooking demonstration to receive a secure Zoom link and recipe prior to the event.
Town Square Speaker Series
Learn everything you need to know about making your outdoor space bee-friendly! Sign up for this free, in-person program, Honey Bees 411, with Gerard Schubert, president of the East Central Wisconsin Beekeepers Association, on Wednesday from 6:30 to 8 p.m. in Studio A.
Gerard is looking forward to sharing his passion for bees including a year-in-the-life of the Western Honey Bee colony (from spring to winter), major threats to bees, and how you can help your favorite pollinators continue to do their amazing work in a bee-friendly environment! Gerard is ready to answer any questions you may have!
Registration is required for this free program and seats are limited and ends Monday, April 5 at 4 p.m.
DJ Trivia Thursday
Knuth Brewing Co. will host DJ Trivia Thursday from 6:30 to 8:30 p.m. It is a free event that will award participants for their knowledge.
First through third place winners will be awarded gift cards. Knuth Brewing Co. describes the event as "always free, always fun."
"Come join the fun with friends," the brewery's website said of the event.