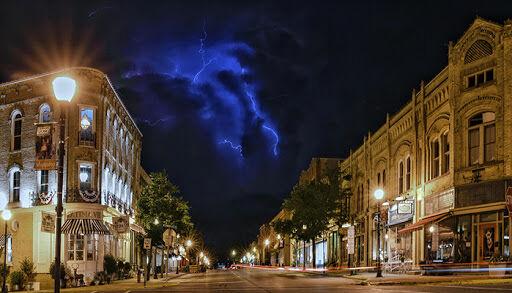 Want to know what's going on in Ripon this week?
We've got you covered.
Public meetings
The Ripon Common Council meets Tuesday at 7 p.m. in the City Hall Council Chambers.
The Common Council is set to discuss refunding water revenue bonds, the issuance of a license to sell "malt beverages" for the Polka on the Ice event Saturday, Feb. 20 and more.
The Green Lake Common Council meets Monday at 6 p.m. City Hall Council Room.
The Common Council will discuss short-term rentals, its $3.19 million contribution to the Heidel House redevelopment project, a reservation for a water ski show at Hattie Sherwood on July 31 and more.
After getting canceled last week due to weather conditions, the Green Lake ad hoc economic development committee will meet Tuesday at 3:30 p.m.
The committee will discuss the results of the Green Lake community survey, creating action points for a Highway 23 sign and rezoning.
Ripon College webinar to explore relationship between Islam, democracy
"Can Islam Coexist with Democracy?", a virtual webinar, will be presented Feb. 9 by the Center for Politics and the People at Ripon College. The talk will run on Zoom from 6:30 to 7:45 p.m. Central time.
Iran and Indonesia will be of primary focus in the webinar discussion. Ali Abootalebi and Alexander Arifianto will discuss the political, cultural and socio-economic dynamism of political Islam in Muslim-majority countries.
They will draw on comparative experiences of Middle Eastern and Southeast Asian countries to explain the complex web of variables central to understanding Islam and Islamism and the realization of political democracy and development.
The webinar is free, but registration is required at ripon.edu/democracy.
Yoga with Carol Skivington Tuesday and Thursday
Town Square Community Center is hosting a yoga class with Carol Skivington Tuesday from 6 to 7 p.m. and Thursday from 10 to 11 a.m.
"Town Square group fitness classes have been one of the most popular programs from the start," said Amy Reese, marketing and events manager at Town Square. "Yoga is another way to have fun while improving your overall health and wellness, one of Town Square's missions for the community."
Skivington teaches from the Hatha yoga tradition, and her classes incorporate breath work, poses and meditation to unite strength and flexibility.