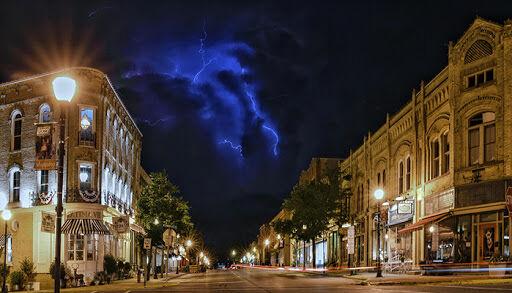 Public meetings
The Green Lake Committee of the Whole meets Monday at 4 p.m.
The Committee of the Whole will discuss the city's $3 million investment in the Heidel House, short-term rentals, its sign ordinance and more.
The Green Lake ad hoc economic development committee meets Thursday at 3:30 p.m.
It will discuss the results of the Green Lake community survey, creating action points for a Highway 23 sign and rezoning.
Town Square hosts homemade gnocchi class Tuesday
Want to make something special for the ones you love? Chef Trent Hazelberg will walk individuals through how to make homemade gnocchi — a potato dumpling — with Italian sausage and tomato cream during a virtual live demonstration.
Register for this cooking demonstration to receive a secure Zoom link and recipe before the event. Registration ends Monday, Feb. 1 at 4 p.m. Visit www.greenlaketownsquare.org/events for more details.
Town Square birdhouse workshop Wednesday
Spring is just around the corner and it'll be time to welcome your bird friends soon. In this hands-on, two-part workshop, individuals will build a bird feeder or a birdhouse from a selection of materials.
Bret Steffen will discuss what birds will use each option and what sort of placement will gain individuals the best results in their yard.
This in-person (masks are required), socially-distanced workshop will occur on both Feb. 3 and 10 from 7 to 9 p.m.
A one-time class fee of $25 includes $15 for materials. Registration ends Monday, Feb. 1 at 4 p.m. Visit www.greenlaketownsquare.org/events for more details.
Ripon College art gallery opens Friday
Work by Tracy Featherstone, professor of art at Miami University, will be displayed Feb. 5 through March 5 at Ripon College. The on-site exhibit is open only to members of the campus community.
A virtual exhibit of the works may be viewed by the public at www.ripon.edu/Featherstone. An opening artist's talk will be held via Zoom Friday, Feb. 5 at 7 p.m. The talk may be accessed at www.ripon.edu/art.
Featherstone is a professor of art and head of printmaking at Miami University in Oxford, Ohio. She earned a bachelor of fine arts from the University of Cincinnati and a master of fine arts from the University of Arizona.
Her creative practice spans multiple media including sculpture, printmaking, textile and clay to explore the wonders of the natural environment. Her work has been exhibited nationally and internationally and she has taught art in three continents, including North America, Asia and Europe.