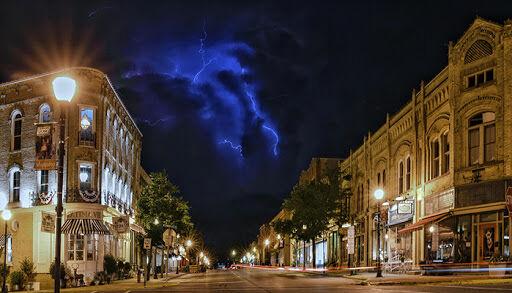 Ripon webinar will examine how brain activity affects political beliefs
"What Your Brain has to Do with Your Political Beliefs" will be presented by Ripon College via Zoom webinar Wednesday, March 31 at 6:30 p.m.
Registration is free and may be made at www.ripon.edu/beliefs. The event is sponsored by the Center for Politics and the People.
The brain underlies an individual's beliefs, personalities, fears, hopes and political stances, according to New York Times best-selling author David Eagleman. In this talk, Eagleman will marshal data from cutting-edge neuroscience that reflects on who we are, how we decide, why we hold the beliefs we do and why the brain loves to build in-groups and out-groups.
Eagleman is a neuroscientist at Stanford University. He is co-founder of two venture-backed companies, Neosensory and BrainCheck, and director of the Center for Science and Law, a national nonprofit institute. He is best-known for his work on sensory substitution, time perception, brain plasticity, synesthesia and neurolaw.
Ripon Public Library offers exclusive movie screenings in April
Enjoy an exclusive screening of a newly released film on the big screen at the Ripon Public Library during the month of April.
Two films are available to choose from. To view film descriptions and trailers, visit www.riponlibrary.org/aprilfilms.
Interested groups of up to nine people may call 748-6160 or stop at the library circulation desk to reserve a time. Reservations are required and may be scheduled anytime during regular library hours. Popcorn will be provided.
Monday Matinee also are back at the library. Enjoy a newly released film on the big screen at Ripon Public Library Mondays at 2 p.m. For film descriptions and trailers, visit www.riponlibrary.org/MondayMatinees.
These free programs are possible thanks to funding from the Friends of the Ripon Public Library.
Call the library at 748-6160 or email Becky Pfile, adult/teen services librarian at pfile@riponlibrary.org for more information.
Ripon's city offices will be closed April 2
City of Ripon offices will be closed Friday, April 2, except the main office will be open for absentee voting and voter registration purposes only.
Friday's garbage will be picked up a day earlier.
Dine and donate to benefit Thrasher Thursday
Come and support the arts Thursday, April 1 from 5 to 8 p.m. at J's BBQ, 333 Watson St.
J's has offered to donate a portion of the evening's proceeds back to Thrasher Opera House.
Participants must mention this event, or show the voucher —printed or on your phone — at checkout to qualify.
Dine-in, carry-out, curbside or ship direct options are available.
DJ Trivia Thursday
Knuth Brewing Co. will host DJ Trivia Thursday from 6:30 to 8 p.m. It is a free event that will award participants for their knowledge.
First through third place winners will be awarded gift cards. Knuth Brewing Co. describes the event as "always free, always fun."
"Come join the fun with friends," the brewery's website said of the event.
Live Music Saturday
Tall Paul's will host live music from "Buck Fifty" and "Quint" Saturday, April 3 from 6 to 10 p.m.