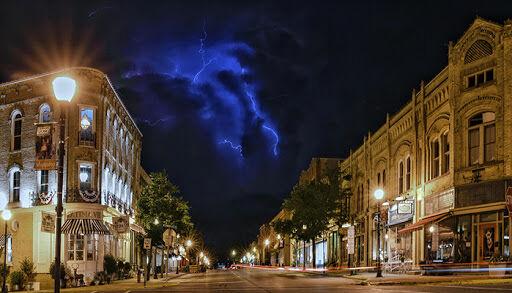 Want to know what's going on in the Ripon area this weekend?
We're here to help.
Girl Scout Cookie sale Friday to Sunday
The Ripon Area Girl Scout Cookie Booth Weekend will run Friday to Sunday in the former K-Mart parking lot. Cookie sales have looked different this year for Girl Scouts, with more online sales than ever.
The cookie booth format has changed too, while Girl Scouts try to keep girls and customers safe. This year's cookie booth weekend will be set up as a drive-through sale, so customers still will be able to see the girls prepare the order, but cookies can be delivered to your vehicle in a contact-less manner.
The drive-through Girl Scout Cookie booths will run on Friday from 3 to 5 p.m., Saturday from 9 a.m. to 4 p.m. and then again on Sunday from 9 a.m. to 3 p.m.
Cookies will be on sale for $5 per box. Varieties include Thin Mints, Lemonades, S'mores, Caramel deLites, Peanut Butter Patties, Peanut Butter Sandwiches and Shortbread and the new Toast-Yay!, a crunchy French Toast-inspired cookie with one side dipped in icing. The gluten free Caramel Chocolate Chip cookies also are returning, but in a limited supply. Keep an eye out for other cookie booth locations and times (visit gsnwgl.org/cookies), as well as individual Girl Scouts selling cookies.
The Girl Scout cookie sale is the primary fundraiser for each troop's activities, including earning badges, community service projects, trips and camps. Girl Scouting's mission is to build girls of courage, confidence and character, who make the world a better place.
Live Music at Vines & Rushes
Dan Braaksma & Al Muenchow will perform at Vines & Rushes Winery Saturday from
2:00 p.m. to 5:00 p.m.
The local musicians will be playing a blend of country, blues, jazz, and rock cover music on Saturday.
"They have a great sound and quite a following; don't miss it," the winery said on its website. "Grab a glass of wine, hard cider, and Knuth craft beer, a pizza, and enjoy the live music of Dan & Al. Wood fired pizza service from 12 p.m. to 8 p.m."
The Spring Market at Town Square
The Town Square Community Center is hosting its Spring Market Saturday from 9 a.m. to noon.
The Spring Market at Town Square is an indoor event each Saturday and features fresh-off-the-farm food and handmade items.
"Social-distance and enjoy the delights as local growers and artisans will show off their wares that you and your family will love," Town Square said of the event on its website. "Thank you for buying local!"
Town Square yoga class
Town Square Community Center is hosting a yoga class with Carol Skivington Saturday from 9 to 10 a.m.
"Town Square group fitness classes have been one of the most popular programs from the start," said Amy Reese, marketing and events manager at Town Square. "Yoga is another way to have fun while improving your overall health and wellness, one of Town Square's missions for the community."
Skivington teaches from the Hatha yoga tradition, and her classes incorporate breath work, poses and meditation to unite strength and flexibility.