Want to know what's going on in the Ripon area this weekend?
We've got you covered.
Early Bird Kiwanis will host Easter Bunny Bags & Books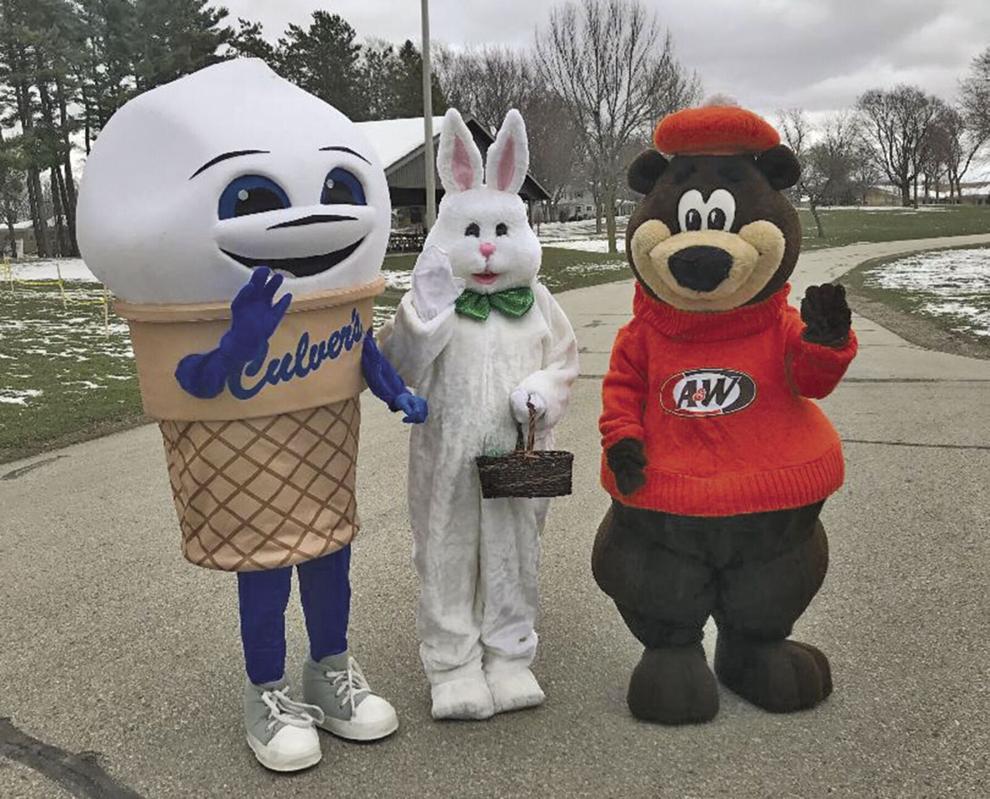 Ripon Early Bird Kiwanis will host the "Easter Bunny Bags & Books" drive-through event Saturday from 11 a.m. to noon at Barlow Park.
The Easter Bunny will hand out goodie bags containing candy-filled Easter eggs. Additionally, members of the Ripon Police Department will be handing out books to the children as well. McDonald's, A&W and Culver's are all giving coupons during the event as well.
"We've never done this before, so we're trying to figure it out as we go along," Ripon Early Bird Kiwanis President Joan Karsten said.
In fact, she added that Webbie from Websters is going to be joining the fun.
Traditionally, Ripon Early Bird Kiwanis has hosted an Easter egg hunt for children from 2 years old through fifth grade in March. But due to the coronavirus pandemic, the club felt that the Easter egg hunt would be unsafe this year.
"We just didn't feel it was a safe thing to do at this time," Karsten said of the Easter egg hunt.
According to Karsten, the drive-through event is a precursor to another initiative both Early Bird and Noon Kiwanis are working on called "Kiwanis, Cops and Kids Reading Together."
She said the Cops and Kids reading program has been a staple of larger communities and involves law enforcement coming into classrooms to read to children.
"Police officers and children in bigger cities interact, so children get to know police officers better," Karsten said. "So there are different ways for officers to share books, either handing them off from their squad car or reading with kids in schools."
The Cops and Kids reading program is still in its early stages and hasn't been finalized, but Karsten noted both Kiwanis clubs are working with Ripon Police Department Community Liaison officer Lindsey Michels to get it off the ground.
"We thought this event could help to kickstart it," Karsten said. "It's the kick-off to that program that Noon and Early Bird Kiwanis are working on."
Ripon College will present plays online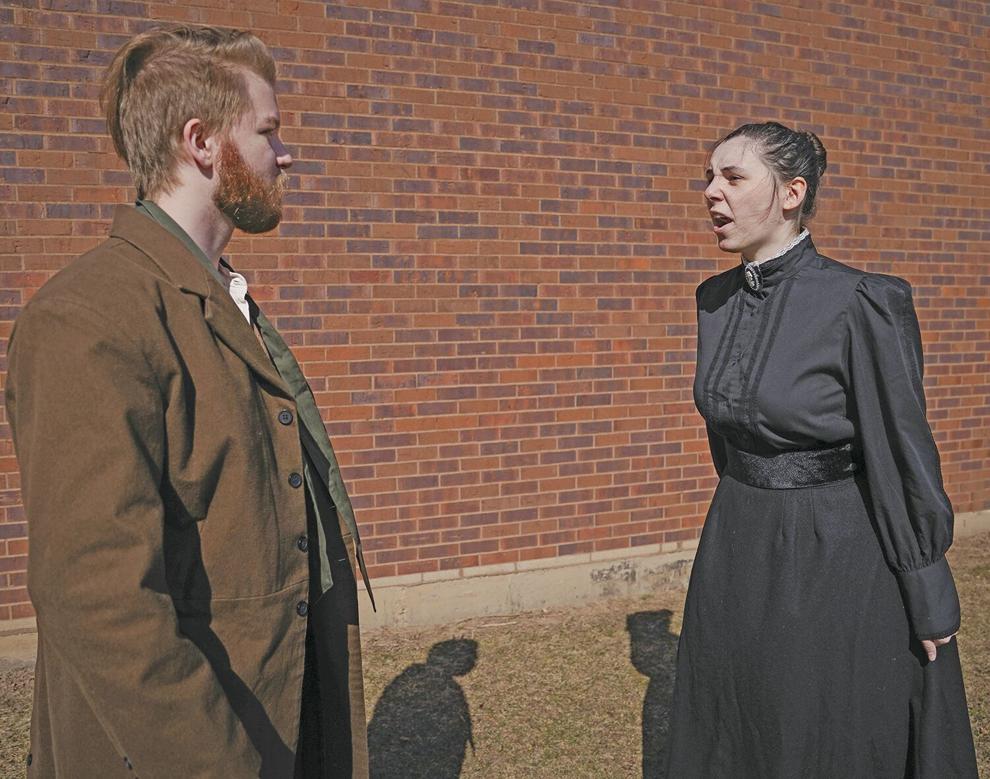 A streamed production of "Chekhov's Country Comedies" will be presented Friday to Sunday by the Ripon College Department of Theatre.
The production will be presented free of charge via Zoom and feature three short farces: "The Bear," "The Reluctant Tragic Hero" and "The Proposal," all written by one of the world's finest playwrights.
"These are plays that I have always wanted to produce at Ripon, and the unique qualities of streaming performance gives them new life and focus," said Professor Kenneth Hill, the Chemerow chair in theatre.
A link for viewing the production on the scheduled dates is available at www.ripon.edu/Chekhov. Although the link refers to seven plays, Ripon is presenting only the three listed.
Performers for "The Bear" will be Wil Bridenhagen '21 of Neenah, Wis.; Evan Jensen '24 of Janesville, Wis.; and Mattie Ryback '22 of New Berlin, Wis. "The Reluctant Tragic Hero" will feature Mackenzie Gibson '24 of Fond du Lac and Logan Zeinert '22 of Wittenberg, Wis. The Proposal will be performed by Katelyn Dano '22 of Hubertus, Wis.; Maria Reber '21 of Fond du Lac and Billy Stiggers '22 of Milwaukee.
The stage managers are Devon Giesler '22 of Sturgeon Bay, Wis.; Abbe Lane '22 of Sturgeon, Bay; and Breana Smits '22 of Oshkosh. The assistant stage managers are Grace Luebke '24 of Ripon, Ethan Mans '24 of Ripon and Kylie Zenz '23 of Fitchburg, Wis. The lighting and props crews feature Lanie Kish '22 of Jefferson, Wis., and Lindsey Wigand '22 of West Allis, Wis.
Associate Professor of Theatre John Dalziel designed the sets, lighting and is the technical director. In their final show at Ripon College, retiring Professor of Theatre Kenneth Hill and Visiting Professor of Theatre Susan McDaniel Hill directed and designed the period costumes.
Live music at Vines & Rushes Friday and Saturday
Friday from 5:30 to 8:30 p.m., Vines & Rushes Winery will host live music by John Gay, a gritty blues guitarist.
Then, a day later, the winery will welcome singer/songwriter/musician Elle McBelle, who is looking to create joy and love with music, from 2 to 5 p.m. McBelle co-writes, records and performs with her husband and best friend, Danny Jerabek.
"Select your favorite wine, cider, or Knuth Brewing Company craft beer, custom order a wood fired pizza, and sit back and enjoy the music," the winery said, adding the pizza is available Friday from 4 to 8 p.m. and Saturday from noon to 8 p.m.
Movies & Pop Culture Night trivia coming Friday to Thrasher
How well are you involved in today's culture? Watch a lot of movies? Hip to what's going on in the world?
Thrasher Opera House in downtown Green Lake will be hosting a family-friendly virtual Movies and Pop Trivia Night Friday at 6:30 p.m. Prizes will be awarded to the winners.
Kids and adults alike will stay interested with questions in a range of topics, such as: "In Back To The Future, what type of car is the time machine?" (based on a color picture shown on the participant's computer screen). Or how about: "Canadian comedy Schitt's Creek swept the Emmy awards with seven wins for its final season. In the show what does Moira Rose, a former soap opera star, display on her walls?" (A. Emmy awards; B. Wig collection; C. Designer bag collection; D. Souvenirs from small towns).
The cost is $5 per person. For more information or to sign up, visit www.thrasheroperahouse.com or call the office at 920-294-4279.
To play virtually, download Zoom on a computer (this is how players will view the game/questions during trivia night). In addition, participants will need to sign up for the Kahoot! app on a smart device (phone or tablet) beforehand, in order to submit answers. On trivia night, participants will be sent a Zoom Link via email and may join in anytime between 6 to 6:25 p.m.
The Spring Market at Town Square
Saturday from 9 a.m. to noon, Town Square will host its spring farmers market in Green Lake.
The Spring Market at Town Square is an indoor event every Saturday and features fresh-off-the-farm food and handmade items.
"Social-distance and enjoy the delights as local growers and artisans will show off their wares that you and your family will love," Town Square said.