Want to know what's going on in the Ripon area this weekend?
We've got you covered.
RMS/Catalyst students will stream 'Frozen Jr.' production
Do you want to build a snowman?
Join Anna, Elsa, and all the favorite characters as the students of Ripon Middle School/Catalyst present the final streaming of "Frozen Jr." Friday, April 30 at 7 p.m.
The production is based on the 2013 Disney film and the 2018 Broadway adaptation. It will feature "Frozen" characters embarking on an ice-filled journey of self-discovery, camaraderie and the meaning of true love.
Adapted for young performers, this musical includes favorite "Frozen" songs such as "Love Is an Open Door," "Do You Want to Build a Snowman?" and "Let It Go," as well as new songs from the Broadway production.
With its message of love and understanding, "Frozen Jr." aims to melt the audience's heart.
The streaming "tickets" are free. An option to make a goodwill donation will be offered, which will help offset the administrative fees from showtix4u, and benefit the middle school drama program. Community support is appreciated.
To get a "ticket" for online streaming, use the link www.showtix4u.com/event-details/50588.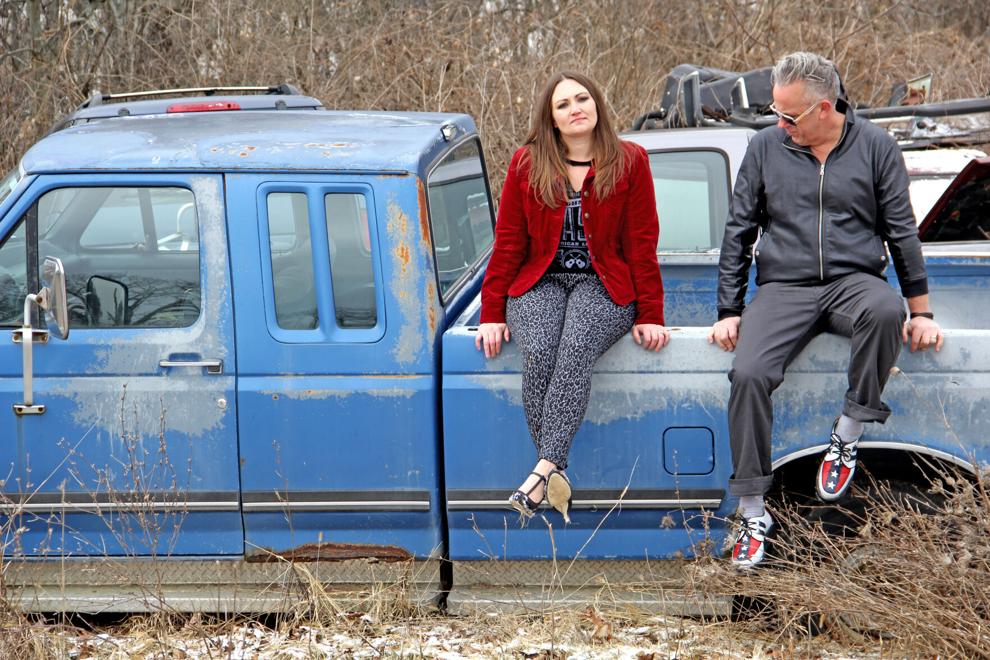 Wise Jennings will perform concert at Thrasher Opera House
Wise Jennings, a husband and wife duo from southern Wisconsin, will perform Friday at Thrasher Opera House in Green Lake.
As original artists, they have made a name for themselves by delivering high-energy shows with a unique songwriting and performance style. According to a press release, "they sound like a punk, rockabilly, Alt-Americana, outlaw country burrito — if there was such a thing."
The duo has developed a reputation for delivering powerful performances and developing its own unique musical genre. In-person tickets for the concert are $35.
NEW VIRTUAL TICKETS.
In addition to the standard in-person performance, Thrasher also is offering a "virtual" ticket option for $15 to allow people to enjoy the concert from the comfort of their home.
Individuals may purchase a ticket for the concert online, and then on the day of the show, will receive an email containing a private YouTube link about an hour before the live show begins.
These shows will not be able to be viewed publicly on YouTube; only virtual ticket holders will be able to see the live show. Virtual tickets must be purchased by 6 p.m. on the day of the show.
Tickets for either in-person or online are available online at www.thrasheroperahouse.com or by calling 294-4279.
Doors and bar open at 7 p.m. The concert will begin at 7:30 p.m.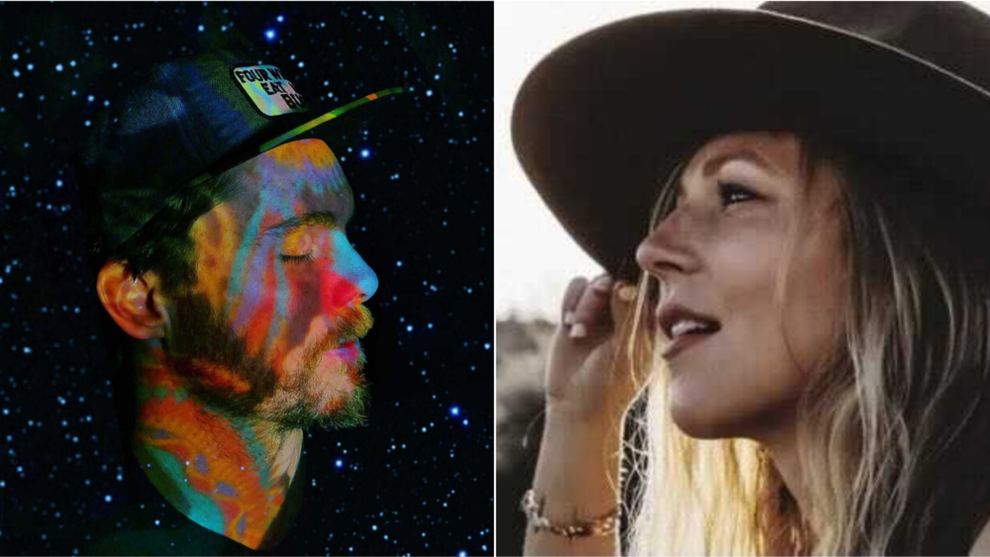 Vines & Rushes Winery hosts concerts Friday and Saturday
Local musicians Dan Braaksma and Al Muenchow will play a blend of country, blues, jazz, and rock cover music Friday from 5:30 to 8:30 p.m. at Vines & Rushes Winery.
Country and bluegrass duo Mike Wheeler and Racyne Parker then will follow Saturday with a concert from 2 to 5 p.m.
"Select your favorite wine, cider or Knuth Brewing Company craft beer, custom order a wood-fired pizza, and sit back and enjoy the music," the Vines & Rushes website said, noting pizza is served from noon to 8 p.m. both days.
South Woods' Spring Flower Walk returns
The Spring Flower Walk has been a South Woods Park tradition for more than four decades. It was canceled last year due to COVID-19 concerns, but returns this Spring on Saturday at 1 p.m.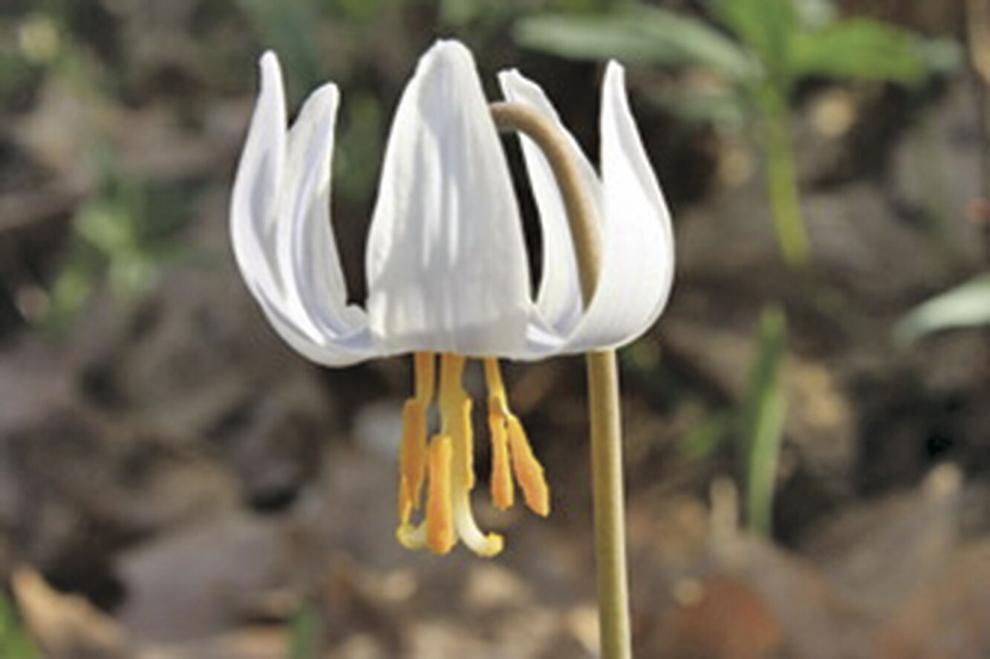 The walk will be guided by Ripon College Professor Emeritus of Biology Skip Wittler and Assistant Professor of Biology Ben Grady.
South Woods is known for its spring ephemerals, which bloom early and for a brief period before the canopy closes. South Woods Park Association expects to find hepatica, dutchman's breeches, bloodroot, toothwort, spring beauty, Trout lily, mayapple and more.
The walk will be an introduction to the identification of these ephemerals and the natural history of South Woods.
Masks will be required, but the outdoor setting will allow for modified social distancing.
The natural-surface trails can be uneven; those used for the guided walk are of "easy to moderate" difficulty. Boots are recommended if there has been rain recently. Children are welcome. The walk usually takes between 75 and 90 minutes.
Participants should meet at the South Woods Park entrance, located at N7974 Union St., just north of Skyline Circle.
Limited parking is available in the lot, but parking is allowed on both sides of Union Street and Skyline Circle. The rain date is Sunday at 1 p.m.
South Woods Park is open to the public, owned and maintained by South Woods Park Association, a member organization. More information about South Woods Park may be found at SouthWoodsParkAssociation.org and facebook.com/SouthWoodsParkAssociation.
Hit the Mascoutin Trail for the annual RC2 Run/Walk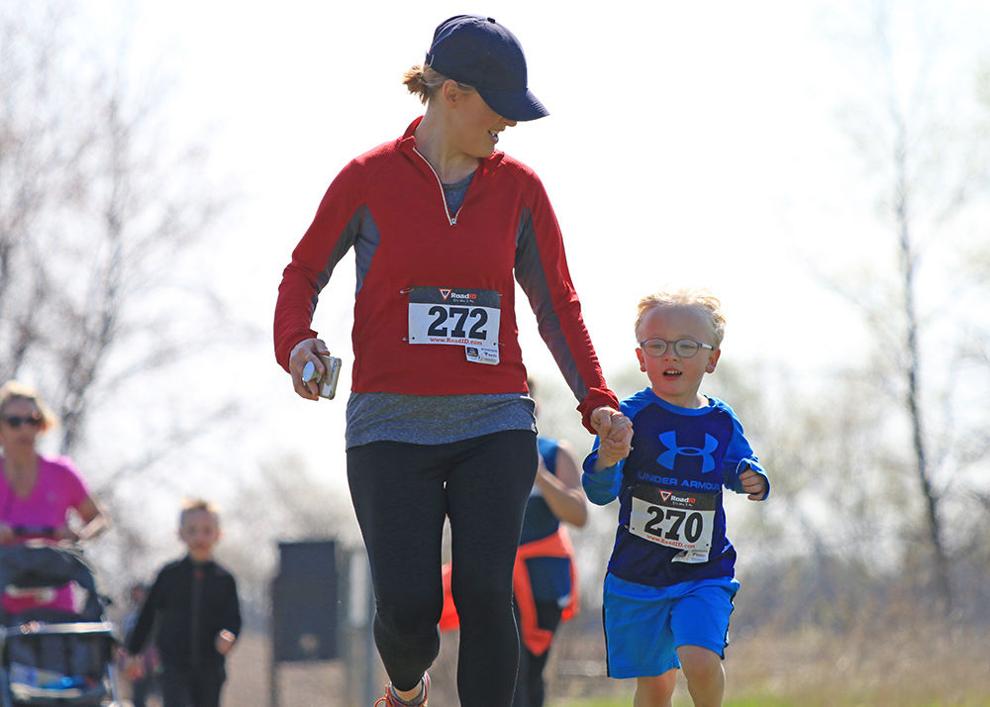 After being forced to go virtual last year due to COVID-19, the Ripon College/Ripon Community (RC2) Run/Walk returns Saturday to Vines & Rushes Winery with a socially-distanced format.
Ripon Medical Center will serve as the partner sponsor.
The RC2 Run/Walk was established initially as the final exam for Ripon College Professor Joe Hatcher's "Theories of Motivation" class. In organizing the class several years ago, Hatcher felt it lacked a key element to tie things together.
The training for the half-marathon thus served as the lab portion of the class to provide hands-on experience related to motivation.
"It was a class within a class, requiring you to use what you're learning," Hatcher said.
More recently, the event has welcomed the partnership between Ripon Kiwanis and the Ripon Rotary Club. These two service organizations recognized the value of this event and its ability to support both groups' ideals of serving the local community.
Every race participant assists in this support, as proceeds from the race are divided between the organizations.
Monies have been donated in the past to the local food pantries, scholarships, community beautification, library projects and more.
Entrants can choose from one of three races: 5k, 10k and half marathon. The half marathon will start at 9 a.m., while the 5k and 10k races will get underway at 9:15 a.m.
The races, which will consist of runners starting 6-feet apart, will begin and end at Vines & Rushes Winery, with the majority of the running taking place on the Mascoutin Valley Trail. This trail is a 10.3-mile limestone trail created on a former railroad bed with country views.
Awards will be mailed out after the completion of the event.
For more information and to register for the race, visit www.runsignup.com/Race/WI/Ripon/RC2CommunityRun.
Registration will remain open until the race starts.
Rosendale Dairy will host 10th-annual Community Compost Day
Rosendale Dairy will host its 10th annual Community Compost Day Saturday, May 1 from 8 to 11 a.m. at the farm, N8997 County Highway M. Compost is the brown gold of gardening —100% organic and bursting with critical nutrients for hungry spring flower and plant beds.
Interested residents will be able to fill their trailer, truck, personal containers or the complimentary (limit four per vehicle) compost bags. Trailers are welcome.
"After COVID-19 forced the cancellation of last year's giveaway, we are delighted to welcome back this seasonal favorite event," said Avi Stern, Milk Source director of public affairs. "We always try to time Compost Day [so] our nutrients can help make those cherished Mother's Day gardens grow to their very best."
Parker performs at Goose Blind
Guy Parker will perform from classic rock from 7 to 10 p.m. at the Goose Blind Grill and Bar in Green Lake