Want to know what's going on in the Ripon area this weekend?
We've got you covered.
RMS/Catalyst students will stream 'Frozen Jr.' production
Do you want to build a snowman?
Join Anna, Elsa, and all the favorite characters as the students of Ripon Middle School/Catalyst will present "Frozen Jr.," which is based on the 2013 Disney film and the 2018 Broadway adaptation.
The "Frozen" characters will embark on an ice-filled journey of self-discovery, camaraderie and the meaning of true love.
Adapted for young performers, this musical includes favorite "Frozen" songs such as "Love Is an Open Door," "Do You Want to Build a Snowman?" and "Let It Go," as well as new songs from the Broadway production.
With its message of love and understanding, "Frozen Jr." aims to melt the audience's heart.
General audiences will get to watch this year's production via scheduled streaming on the following dates and times, using the link below.
The streaming "tickets" are free.
An option to make a goodwill donation will be offered, which will help offset the administrative fees from showtix4u, and benefit the middle school drama program.
Community support is appreciated.
To get a "ticket" for online streaming, use the link www.showtix4u.com/event-details/50588.
Shows will be streamed Friday, April 23 at 7 p.m., Saturday, April 24 and Sunday, April 25 at 2 and 7 p.m. and Saturday, April 30 at 7 p.m.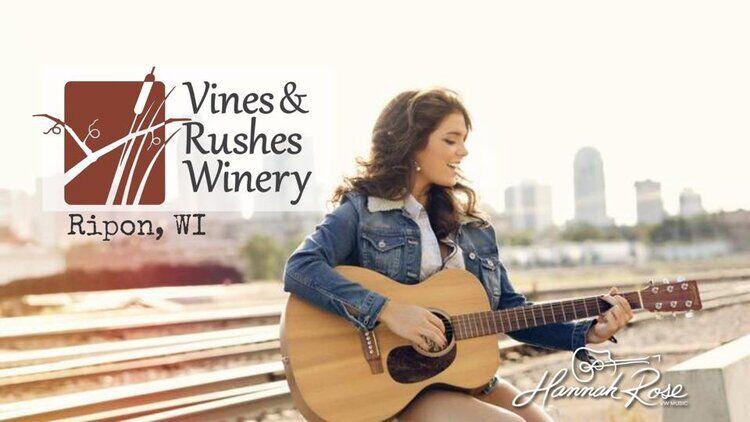 Live music at Vines & Rushes Friday and Saturday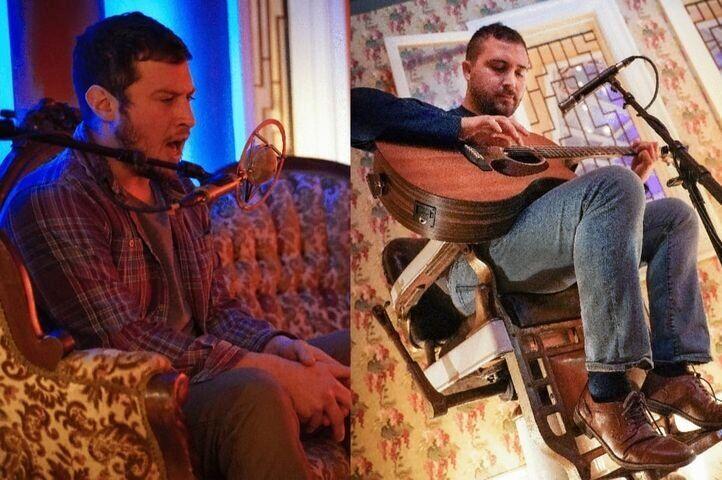 Hannah Rose will play acoustic classic country music from 5:30 to 8:30 p.m. at Vines & Rushes Winery. Find more about Rose and her shows at Find more about Hannah Rose and her other shows at www.hannahrosevw.com.
"Enjoy 100% Wisconsin wine, wood fired pizza, and a beautiful atmosphere while Hannah brings back those warm soul filling country songs of the past," said Vines & Rushes Winery's website, noting pizza will be served from 4 to 8 p.m.
Salmon Run from Appleton, Wis., will follow up Rose's performance Saturday from 2 to 5 p.m. For more information on Salmon Run, visit www.thesalmonrunband.com/.
Pizza will be served Saturday from noon to 8 p.m.
Virtual narcan training
Families United, a support group for anyone who has been affected by addiction, will host a virtual narcan training Saturday at 2 p.m. The training is free and open to the public and will be held virtually on Microsoft Teams. Attendees will learn how to respond and safely use naloxone, a medication that can reverse an opiate overdose that may occur if using heroin or prescription pain medication. To register, complete the form at www.surveymonkey.com/r/BDFB3YP. A Ripon pick-up option for narcan kits will be available. Location for pick up will be announced during the training.
St. Catherine's chicken dinner
St. Catherine of Siena will hold a drive-through/pick up chicken dinner Sunday, April 25 from 11:30 a.m. to 1 p.m. (or until gone) in the Parish Hall & Activity Center, 218 Blossom St. (enter through parking lot next to office). Meal includes baked chicken, dressing, cranberries, mashed potatoes and a slice of pie. Cost is $10 per meal. Presale tickets are available through the parish office by calling 748-2325. A limited number of meals will be able to be purchased at the door. It is handicap accessible.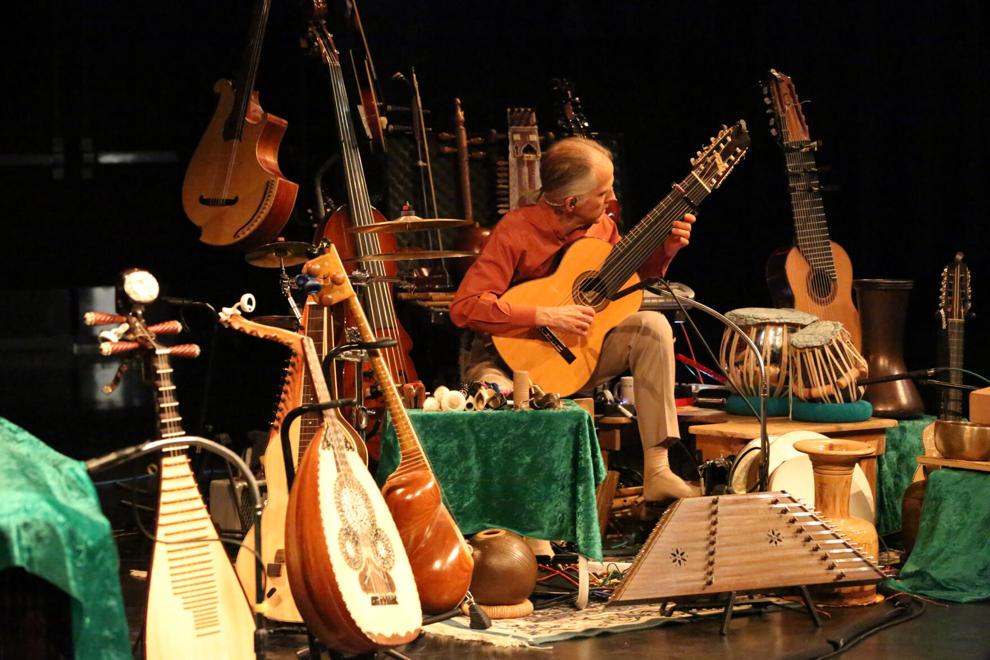 Thrasher hosts free concert with limited seating Saturday
Global multi-instrumentalist Todd Green will perform a free concert Saturday at 7 p.m. at the Thrasher Opera House in downtown Green Lake.
Green will perform original music on more than 30 acoustic string, flute and percussion instruments from across the world, inspired by many cultures in the Middle East, Central Asia, Far East and South America. A limited number of in-person seats are available.
This concert has no ticket charge; donations are welcome and appreciated. If interested in attending this show, call 920-294-4279 to reserve a spot.
In addition, this concert will be live streamed by the Ripon Channel and can be watched by going to Thrasher's YouTube Channel. Access to the video will end when the concert ends.
Green's custom-built electronic system enables him to layer instruments as he performs, which in effect turns him into a high-tech, one-man-band of world music. His artistic mission is to "help bring down the barriers that divide us by experiencing other cultures through their music" as he takes his audiences on a musical armchair-tour of the world. Green is consistently praised for his in-depth knowledge of the history and theory of the cultures and their instruments, as well as the ease with which he communicates this knowledge.
Thrasher Opera House in Green Lake was awarded a Challenge Grant from the National Endowment for the Arts in order to bring world music education to school districts and community members in the area. Earlier in the week, Green live-streamed his program from the Thrasher stage, directly to classrooms in area school districts.
In addition, a limited number of elementary, middle and high-school students were able to watch this program in person.
Green Thursday presented a master class for students from Ripon College in the morning and a special volunteer appreciation program for Thrasher volunteers in the afternoon. This program also is supported with a sponsorship from Ripon's Condon Total Comfort.
"This is a great opportunity for the community to experience cultures and music from around the world without ever having to leave Green Lake," Thrasher Opera House Executive Director Rachael Avery said.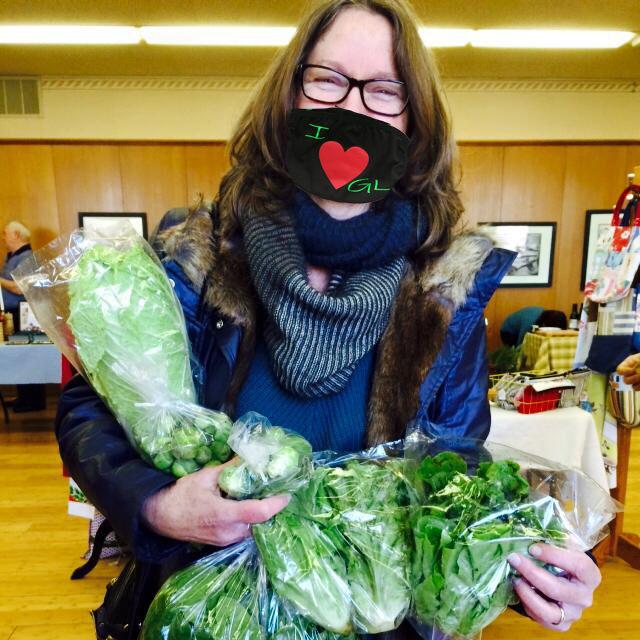 Final Spring Market at Town Square
From 9 a.m. to noon Saturday, Town Square will host its final spring market of the season.
The market features "fresh-off-the-farm goodness and handmade items."
"Social-distance and enjoy the delights as local growers and artisans will show off their wares that you and your family will love," Town Square says. "Thank you for buying local."