The holiday season will officially kick off tonight with the arrival of Santa Clause to downtown Ripon on a fire truck and a chance to visit with the Jolly Old Elf. It is one of many events happening in the Ripon area this weekend.
Find out more information and check out what else is happening: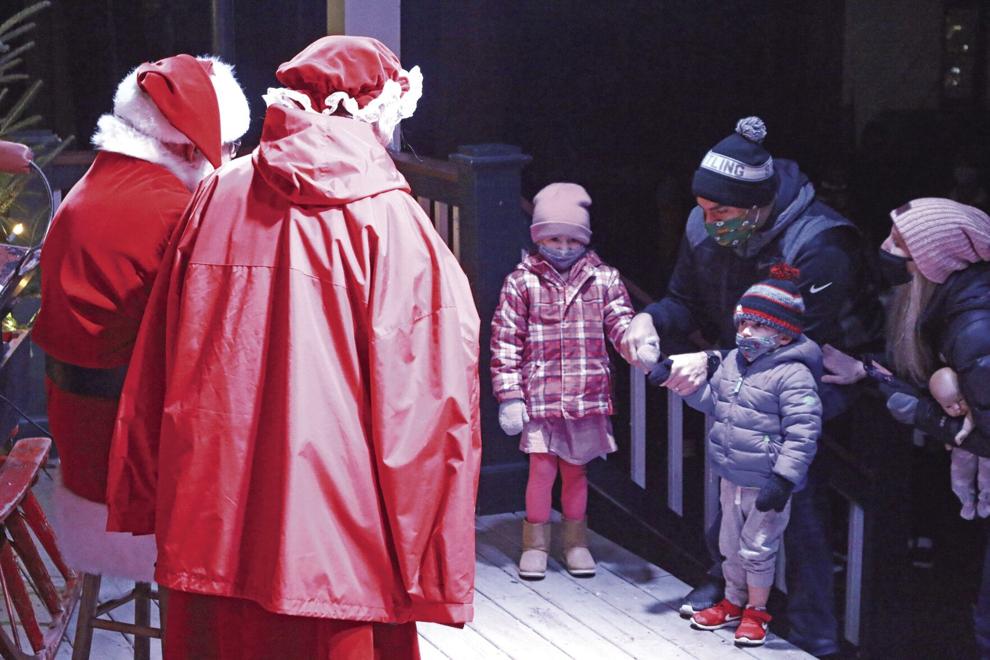 Christmas in the Village returns with Santa, reindeer
Kick off the holiday season and discover Ripon's shops and restaurants during the annual Christmas in the Village, which takes place Friday and Saturday.
Friday night activities include a visit by Santa & Mrs. Claus at the Village Green located at the corner of Watson and Seward Street in downtown Ripon, and carriage rides through the historic district.
Santa will light the decorations on the bandstand and greet those in attendance.
Activities planned for Saturday include a visit by Santa and Mrs. Claus, and a live reindeer display. Activities take place outdoors at The Village Green.
Individuals also may enjoy a day encountering the shopping, dining and entertainment opportunities that are available in historic Ripon, and discover the charm of small-town hospitality. Visit www.downtownripon.com for a list of businesses and check out pages 14 and 15 for advertising businesses.
Santa Claus is coming to town
Santa is scheduled to arrive in downtown Ripon Friday evening at approximately 6 p.m. Santa will be guided into the area aboard the Ripon Area Fire District's ladder truck. The 200 block of Watson Street is a good spot to catch a glimpse of Jolly Old St. Nicholas.
Following Santa's arrival, children of all ages will be able to visit with Santa and Mrs. Claus at the Village Green from 6 to 8 p.m. Parents may take pictures at the events. Santa returns Saturday to the Village Green from 11 a.m. to 1 p.m.
Downtown horse-drawn carriage rides
Experience the old-fashioned nostalgia with a horse-drawn carriage ride as the sights and sounds of the holiday season come alive during this tour of Ripon's historic downtown Watson Street. The buggy, provided by Kettle Moraine Carriages, holds up to six passengers. The rides are provided Friday evening from 5:30 to 8:30 p.m. Carriage rides are provided at no cost on a first-come, first-served basis, but donations are appreciated.
Live reindeer display
Santa's reindeer are coming to downtown Ripon Saturday from noon to 4 p.m.
Before returning to the North Pole, Donner and Vixen will stop at the Village Green for a visit the family will enjoy.
The reindeer are provided by Noel Productions and are hand-raised on JT's Elk Valley Ranch located in Eau Claire, Wis.
Ripon High School Drama Club presents Shakespeare's 'Much Ado About Nothing'